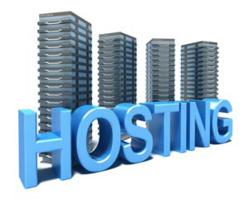 Renowned Internet Marketing Expert Launches New Website to Reveal the Name of Cheap Web Hosting Service that Offers Maximum Benefits to Users
(PRWEB) September 21, 2012
Mike Bashi, the well known internet marketing expert, has just revealed the name of the cheap web hosting service provider of his choice. His just introduced website Hostmonopoly.com is a unique combination of a review and training platform that has been created after an extensive analysis of all web hosting services. Mike Bashi is a highly respected personality in the online business community for his highly popular online tutorials like The Affiliate Rollout, The Traffic Maverick, List Genesis, and many more. All the findings of his analysis of web hosting services are available in a free video that can be found in Hostmonopoly.com.
Choosing a cheap web hosting service is not always the smartest of decisions for an online business. Many cheap services do not offer the minimum requirements for efficient web hosting, suggests Mr. Bashi. He considers server reliability, 4th generation hosting facility, round the clock technical support, and availability of unlimited bandwidth and domains to be the most important features of a hosting service. Mr. Bashi has personally used all hosting services for at least one month to find out their pros and cons. While discussing his new website, he says, "Hostmonopoly reveals the name of the company that has solved all my hosting related concerns, and I have never needed to find another company since last six years".
Any business enthusiast can now fond out all about the service of Mike Bashi's recommended cheap web hosting service by becoming a member of Hostmonopoly.com. They can sign up for the video tutorial just by providing a valid email address. The introduction of Hostmonopoly has been highly appreciated by business experts around the world. Many of his followers have already signed up for this free tutorial.
About Hostmonopoly.com: Hostmonopoly.com is a review website launched by noted business consultant Michael Bashi. This website helps entrepreneurs find out the best web hosting service provider with a comprehensive, free training video.
Contact:
Mr. Michael Bashi
http://www.hostmonopoly.com/prweb