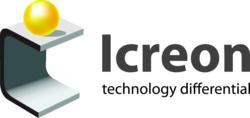 Icreon's presence at CIOsynergy New York, will provider event attendees with an additional layer of industry insights and thought leadership...says Patrick Mason - Dir. of Marketing and Communications at CIOsynergy
Hoffman Estates, Illinois (PRWEB) September 25, 2012
CIOsynergy, a provider of thought leading conferences, today announced that Icreon Tech will be a key sponsor of its event on August 27, 2012 at the Park Central hotel, in New York City.
Icreon Tech is a privately held global technology firm founded in 2000 that focuses on helping organizations leverage smarter technology solutions to overcome business challenges. Icreon helps organizations realize the potential of technology to derive real, instant, and measureable returns. They offer world-class business solutions, bringing together the best talent; industry experts, software developers and brand strategists with a wealth of experience, working together to solve problems with technology.
"We are thrilled to have Icreon Tech at CIOsynergy New York. As leading provider of web and mobile IT solutions, their presence will provide event attendees with an additional layer of industry insights and thought leadership," says Patrick Mason, Director of Communications and Marketing.
CIOsynergy New York event is an exclusive opportunity for leading local CIO and IT executives to network and brainstorm daily hurdles in an unparalleled learning environment under the umbrella of the founder of Travelocity.com, keynote of the event Terry Jones. As chairman of Kayak.com and former CIO of American Airlines, Mr. Jones will share insights from four decades of success including the techniques he's deployed to keep up with today's rapidly changing world.
At CIOsynergy New York a panel of leading CIOs moderated by Scott Shuster, will share and explore how CIOs can be successful in their role. Mr. Shuster has led virtually every Business Week CEO, CFO, and CIO conference held since the founding of the magazine's events group more than 100 of the world's most prominent gathering of large company leaders and senior executives.
Open to Fortune 500's and mid-market enterprise, CIOsynergy's events gathers senior executives from the office of the CIO, including Directors, VPs, Chief Architects, CTOs and CIOs.
For more information about or to participate in CIOsynergy New York, visit: http://icreon.CIOnewyork.com, or contact Araceli Delgado, Project Coordinator at aracelid@ciosynergy.com or 1.847.278.2213 ext. 899.
About CIOsynergy
CIOsynergy provides a platform that brings together the thought leaders of IT through events that incorporate face-to-face meeting opportunities, panel discussions, think tanks and keynotes, and C-suite networking programs.
Previous events have attracted C-suite leaders from companies such as Wal-Mart, Salesforce, Home Depot, Bank of America, Forbes Media, Wells Fargo, Shell, Allstate, Farm, Career Education Corp, Pepsi, Sara Lee, Kraft, BP, Loyola University, Kaiser Permanente, Mayo Clinic, and Walgreens.
The company operations nationwide and has previously partnered with sponsors such as IBM, 3com, VMware, Unisys, Hitachi, Oracle, SunGard, Dell, Google, Amazon, and HTC among 100's more.
About Icreon
Icreon is an ISO 9001: 2008 certified full-service IT consulting and software development firm headquartered in the National Capital Region (NCR) of India with global delivery capabilities, providing custom software consulting and development services. Its services include ecommerce website development, Web enablement, product development, legacy migrations, Web application development, mobile application development and more. For well over a decade, Icreon has built a legacy of innovation and partnerships by creating smart, cutting-edge solutions for an ever-changing global marketplace.