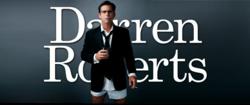 Natalie is the perfect artist for this project.
Woodland Hills, CA (PRWEB) September 25, 2012
Author Darren Roberts, today announced his decision to commission Lithuanian illustrator and photographer, Natalie Shau, to art direct the cover of his new book, The Unsexpected Story.
Shau is an acclaimed artist with a diverse clientele, including Sony BMG, Island Def Jam, Cadbury, and many other leading brands. In addition to her work as an art director, Shau has published two books and has exhibited in galleries around the world, including: Japan, Italy, France, and the United States.
"I am excited to be working with Darren on this project," said Shau. "He likes to push the boundaries of the creative, artistic process, and this is an artist's dream."
The Unsexpected Story delivers unique insight into the minds of the industry executives, stars, marketers, and technology mavens who are responsible for the creation and management of the most successful and enduring brands in adult entertainment.
"Natalie is the perfect artist for this project", said Roberts. "What she does is totally unique and different, and I'm both honored and grateful to be working with her."
The Unsexpected Story is slated for release this October.
About Natalie Shau
Natalie Shau is mixed-media artist and photographer of Russian and Kazakhstan descent, based in Lithuania (Vilnius). She finds interest in fashion and portrait photography as well as digital illustration and photo art. Natalie also creates artwork and photography for musicians, theater, fashion magazines, writers, and advertisements.