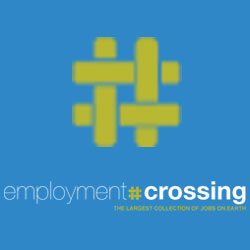 Private sector to add 11.5 million jobs in five years, reports IHS Global Insight: Study seconded by EmploymentCrossing job research data.
Pasadena, CA (PRWEB) September 25, 2012
A new study from IHS Global Insight suggests that government jobs at the state and local level are not going to return to their pre-recession peak until at least 2017.
The study says that employment by states and cities could grow to 19.9 million by 2017, an increase of just 0.6 million from their current number. Jobs for teachers, firefighters and other public workers are slowly expected to be filled back over the next few years as cities and states start hiring once again. But the federal government is expected to lose 9 percent of its workforce.
The main growth in jobs is expected to come from the private sector. In the next five years, the nonfarm private sector is expected to add almost 11.5 million jobs. Sectors such as the professional and business services are expected to add 3.7 million jobs. Even construction is expected to recover from its present slump and add 2.1 million jobs while the growing healthcare industry is expected to create 2.3 million jobs.
IHS's study is seconded by EmploymentCrossing's job research data. EmploymentCrossing, America's leading job site also reported an increase in the number of jobs in the private sector in the last 12 months. In fact in just the last seven days, the job board researched and listed over 550,000 jobs in the private sector, a sure sign of robust jobs growth in the private sector. Harrison Barnes, CEO of EmploymentCrossing was upbeat over the jobs trend in the private sector and felt that "the signs are good and we are optimistic about the job market". EmploymentCrossing currently lists 127,000 jobs in the healthcare industry, 72,000 jobs in the IT sector, 32,000 job openings in financial services, 22,000 in accounting and 14,000 in the education sector. Details on job openings in other sectors can be found here: http://www.employmentcrossing.com/lcjssearchresults.php?d=1500&kwt=&kwd=&lq=&lqc=United%20States&rd=100&rc=&du=&pgr=20&pgn=1&jst=&sto=&q1=&q2=&cat=&ext=&sb=r&usersearch=1