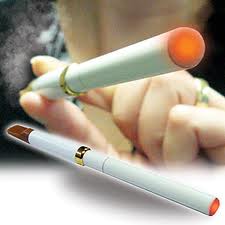 New Cigarette Case is coming!
(PRWEB) September 22, 2012
On Sept.17, to develop the wholesale electronic cigarette market share, a leading electronic cigarette company from China, electronic-cigarette-kit.net announced to present new cigarette case for its electronic cigarette kits especially for the United States Market.
The new cigarette case will change the content of the new packaging warnings, and withdraw warnings in Chinese. The font is also changed, which accounts for almost 30% of the entire packaging area. Changing warnings on cigarette cases is a kind of social progress, and played a certain role to some extent on smokers' quitting.
If cigarette packaging has not passed the information about the health risks caused by smoking and its severity to the public , it is an infringement on consumers. Most cigarette cases' health warning is lack of warning effect. Trade name, trademark, manufacturer's name can be seen in the cigarette case.
About electronic cigarette kit
The electronic cigarette kit is a set of electronic device in the form of a traditional tobacco cigarette. It is designed to produce a small amount of nicotine dosage without the ill effects of usual tobacco cigarettes.
About electronic-cigarette-kit.net
Electronic-cigarette-kit.net is one of the best electronic cigarette kit suppliers located in Shenzhen, China. electronic-cigarette-kit.net strictly executes the ISO9001 good quality management standard to be sure product quality. Cigarette case quality is guaranteed to be with very low price.