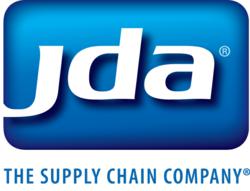 Scottsdale, AZ (PRWEB) September 25, 2012
JDA® Software Group, Inc. (NASDAQ: JDAS), The Supply Chain Company®, today announced that it will participate in the 2012 Annual Category Management Conference ,September 26-28 in San Antonio, Texas. A gold sponsor, JDA will present a CMA-certified Category Management session entitled: "Maximize Analysis with Tables & Charts in JDA® Space Planning," on Friday, Sept. 28 at 10:30 a.m. CDT. JDA will also host a session entitled: "The Next Frontier of Category Management," on Friday, Sept. 28 at 9:30 a.m. CDT.
The CMA annual conference serves as the ideal meeting place for trading partners and focuses on peer connections. Key thought leaders from top retailer and CPG companies meet in a format that promotes interactivity and leverages communication with trade partners.
JDA Space Planning Session Details
Hosted by Debra Aldrich, training manager, space and category management, JDA Software, this session will provide examples of how users can maximize JDA Space Planning to uncover details about their products and increase their analytical depth. Aldrich will review the features and functionality to create formulas to customize reports and charts to strategically analyze data in a way that can have a solid impact on the bottom line.
This session is one module within JDA's newly CMA-certified space planning training program. Together with the Category Management Association (CMA), JDA now offers certified space planning coursework according to recognized, best-practice, industry-wide standards.
The Next Frontier of Category Management Session Details
Hosted by Danny Halim, vice president, consumer products industry strategy, JDA Software, this interactive session will feature John Williams, Director, Category Management, Dr Pepper Snapple Group, taking a deeper look at successful category management practices and strategies. Key discussion points to be addressed include:

What basic category management practices should consumer packaged goods companies master to gain competitive advantage?
What areas of category management are companies in the industry not addressing, but should? For example, productivity through automation.
What KPIs indicate a company's readiness to accelerate to the next frontier of category management? Can they proceed successfully without mastering the basics?
What strategies should be considered to drive top-line growth, especially in the current business environment? How is the effectiveness of these strategies measured?
How do manufacturers collaborate more effectively with retail partners? Does collaboration offer a better read on market trends, changing consumer preferences and how those elements impact the business?
What role does software technology play in helping to achieve category management and profitability goals?
Click here to read Mr. Halim's latest Supply Chain Nation blog post, "Category Management as a Competitive Advantage." You can also click here to watch Danny Halim discuss why companies should consider using data to reinvent their category management approach.
For more information on JDA Space and Category Management solutions, visit our web site at http://www.jda.com.
About JDA Software Group
JDA® Software Group, Inc. (NASDAQ: JDAS), The Supply Chain Company®, is the leading provider of innovative supply chain management, merchandising and pricing excellence solutions worldwide. JDA empowers more than 6,000 companies of all sizes to make optimal decisions that improve profitability and achieve real results in the manufacturing, wholesale distribution, transportation, retail and services industries. With an integrated solutions offering that spans the entire supply chain from materials to the consumer, JDA leverages the powerful heritage and knowledge capital of acquired market leaders including i2 Technologies®, Manugistics®, E3®, Intactix® and Arthur®. JDA's robust services offering, including complete solution lifecycle management via JDA Cloud Services, provides customers with leading-edge industry practices and supply chain expertise, lower total cost of ownership, long-term business value, and 24/7 functional and technical support. To learn more, visit jda.com or email info(at)jda(dot)com.
This press release contains forward-looking statements that are made in reliance upon the safe harbor provisions of the Private Securities Litigation Reform Act of 1995. Forward-looking statements are generally accompanied by words such as "can," "will," "ensure," "help," "enable" and "expect" and other words with forward-looking connotations. In this press release, such forward-looking statements include, without limitation, comments that JDA's solutions can maximize profit margins for its customers. The occurrence of future events may involve a number of risks and uncertainties, including, but not limited to: (a) our solutions may not perform exactly as we anticipate; (b) there may be implementation and integration problems associated with our solutions; and (c) other risks detailed from time to time in the "Risk Factors" section of our filings with the Securities and Exchange Commission. Additional information relating to the uncertainty affecting our business is contained in our filings with the SEC. As a result of these and other risks, actual results may differ materially from those predicted. JDA is not under any obligation to (and expressly disclaims any such obligation to) update or alter its forward-looking statements, whether as a result of new information, future events or otherwise.
"JDA" is a trademark or registered trademark of JDA Software Group, Inc. Any trade, product or service name referenced in this document using the name "JDA" is a trademark and/or property of JDA Software Group, Inc.
JDA Software Group, Inc.
14400 N. 87th Street
Scottsdale, AZ 85260
###