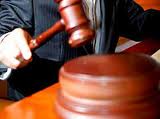 when she was 9 and 10 years old and a member of the North Fremont Congregation of Jehovah's Witnesses, she was repeatedly molested by a fellow congregant
San Diego, CA (PRWEB) September 25, 2012
The media spotlight is often a double-edged sword. No one knows this better than Candace Conti and children that have been Molested. And yet, gossip and rumor-mongering aside, the real story here is being overlooked according to Sean Burke of AttorneyOne.
On June 17th, 2012 the New York Times reported that a Northern California jury awarded $28 million in damages to Candace Conti who said the Jehovah's Witnesses allowed an adult member of a Fremont, Calif., church to molest her when she was a child (Superior Court of California, case no. HG11558324). Molestation lawsuits encompass a broad range of circumstances including criminal charges filed on the behalf of a molested child. In the lawsuit, Conti, claims that in 1995 and 1996, when she was 9 and 10 years old and a member of the North Fremont Congregation of Jehovah's Witnesses, she was repeatedly molested by a fellow congregant, Jonathan Kendrick.
According to the National Children's Alliance, 187,862 children around the country reported sexual abuse during 2011. Data from the National Alert Registry reveal that most sexual abuse happens between the ages of 7 and 13.
AttorneyOne.com, a recognized authority on law, can provide helpful advice and simple solutions including how to get in contact with legal counsel so that, in case of Molestation, someone can easily and inexpensively deal with it. As Mr. Burke, director of Media Relations for AttorneyOne.com, added, "What all this information really illustrates is that threat of Molestation remains. For that reason, our focus should squarely fall on getting the word out and assisting people in finding the right legal assistance."
Every year 3.3 million reports of child abuse are made in the United States involving 6 million children; 9.2% of child abuse concerns sexual abuse. More than 90% of juvenile sexual abuse victims know their perpetrator in some way (ChildHelp.org).
AttorneyOne.com has further information on Molestation lawsuits including how to get in contact with legal counsel.
Headquartered in San Diego, CA Attorney One was founded in 2004 and is not a law firm. They offer a nationwide legal service which helps consumers find the best representation for their legal needs. You can learn more about Attorney One at our website http://www.attorneyone.com. You can also find us on Facebook at http://www.facebook.com/AttorneyOne. Checkout earlier news from us at http://www.prweb.com/releases/2012/9/prweb9908292.htm.