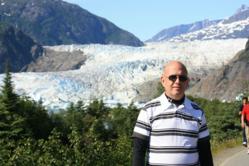 Today's teen entrepreneurs are sharp and have clarity of purpose.
St. Louis, Missouri (PRWEB) September 22, 2012
Conzortia Business Funding, Inc. is partnering with Independent Youth, a 501(c)3 non-profit organization, Clayton High School's DECA Business Club and Saint Louis University's John Cook School of Business and The Center of Entrepreneurship to empower high school students through an engaging, interactive, and informative Symposium in St. Louis, Mo. on September 24, 2012.
Independent Youth focuses on teaching students the fundamentals of business ownership while bringing awareness to the importance of entrepreneurship. The programs and resources provided by Independent Youth (IY) enable students to develop an entrepreneurial mindset while preparing them for future success.
The Teen Entrepreneurship Symposium will featuring keynote speaker Mike DeLazzer, creator of Redbox movie kiosk. Additionally, successful teen entrepreneurs from across the country will present break-out sessions during this event. Youth presenters include; Asya Gonzales of Stinky Feet Gurlz & She Is Worth It!, Remmi Smith of Cook Time with Remmi, Hart Main of ManCans, Lily Sandler of BLAMtastic®, Brandon Iverson and Jordan Williams of Making Money for Teens, Lachlan Johnson of Flipoutz and Sara Trail of Sew with Sara.
Robert Dobyns, founder & CEO of Conzortia Business Funding, Inc. and CrowdfundingKids.com, will be meeting and speaking with these teen entrepreneurs about the crowdfunding revolution and how it can affect their vision in financial planning for their current and future enterprises.
"American youth are so dedicated and passionate about their agenda," Dobyns stated. "Today's teen entrepreneurs are sharp and have clarity of purpose. They are on the fast track to success. I'm really looking forward to meeting these young entrepreneurial leaders from across the nation."
Teens interested in attending this event can visit the Independent Youth website at IndependentYouth.org to register or by calling (877) 617-0494.
Teen entrepreneurs who are interested in crowdfunding for their creative or entrepreneurial projects can visit CrowdfundingKids.com
To learn more about Conzortia Business Funding, Inc and crowd funding in the St. Louis area, visit MissouriCrowdfunding.com