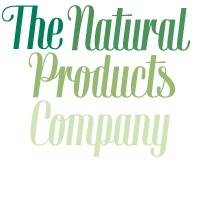 Our aim is to provide a natural and organic 'one stop shop' to make it a quick, easy and enjoyable process for everyone with the assurance of guaranteed high quality and ethical standards
(PRWEB UK) 26 September 2012
The Natural Products Company has today announced the launch of a new specialist website that provides the best in natural products for all beauty, skincare, health & household needs.
The online shop sells only natural and organic skin and body care, vitamin and mineral supplements, household and children's and baby ranges for health conscious shoppers who really care about purity and quality.
The core principles driving The Natural Products Company owners, Matt and Sim, are quality, ethical integrity and responsibility combined with a down to earth attitude.
This should not come as much of a surprise as 'Down To Earth' is the name of the popular Hove health food shop, owned by Matt, that provided the inspiration for the online shop.
A single visit to the website (http://www.thenaturalproductscompany.com) will quickly and easily provide customers with a high quality moisture cream for mum, a much needed multi vitamin, a pure and gentle baby shampoo, a homeopathic remedy, some eco-friendly laundry liquid, and much more.
The most highly respected manufacturers are in the shop, from Dr Hauschka, Weleda, Solgar, Viridian, Faith in Nature & Ecover.
They are also stocking a new range of exquisite organic skin and hair care products from Savi Organics – lovingly made in Australia and only recently available over here. Savi's skin care range can boast unrivalled organic credentials.
The Natural Products Company only provides products made only by responsible, independent and highly ethical businesses and so customers are assured that the products on offer are of the highest quality.
All the products have also gone through a thorough quality assurance process at the bricks and mortar shop in Hove.
"There are very few sites out there that are able to offer such a wide range of high quality
products backed by equally high ethical and environmental credentials," said Matt.
"Our aim is to provide a natural and organic 'one stop shop' to make it a quick, easy and enjoyable process for everyone with the assurance of guaranteed high quality and ethical standards," he continued.
A clever and fast search filter allows shoppers to find vegan, vegetarian, organic and fairtrade options with a minimum of effort. All products are guaranteed free from Parabens and Sodium Laureth Sulphate (an industrial engine degreaser that is commonly found as a foaming agent in many conventional cosmetic products).
In addition, the 'Your Health' section within the new site helps customers to quickly find the appropriate product for the health issue that concerns them. If shoppers are not absolutely sure about a certain issue or product the site also has a useful 'Ask the Nutritionist' option that provides instant access to expert knowledge.
The passion for all things environmentally friendly is also underlined by how the company delivers orders to customers. The Natural Products Company only uses recyclable or bio-degradable packaging and also reuses packaging materials from Down To Earth where possible.
You can find the site at http://www.thenaturalproductscompany.com
Notes to Editors:
The Natural Products Company is the web name of The Brighton Natural Products Company Ltd. a private limited company based in Brighton, United Kingdom. The online shop has grown out of Down to Earth, a brick and mortar shop based in Hove that owner Matthew Lamb has run since 2005. The shop serves a fast-growing base of customers in the Brighton and Hove area who are keen to ensure they use only the best, safest and most environmentally friendly products available for themselves and family. The Natural Products Company has been launched to provide the same high quality service to a much wider base of customers in the UK and worldwide who seek the same levels of quality and environmental assurance.
To speak to Matt or Sim about The Natural Products Company please call 01273 770 600 or email matthew.lamb@thenaturalproductscompany.com.