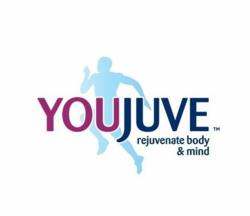 Our company has a very strong and personal message - the importance of healthy foods to better fuel and promote activities for physical and mental health
Fairfax, VA (PRWEB) September 24, 2012
The Worlds Best Superfruit, a Fairfax, VA start-up, has been investing in and supporting a direct supplier, innovator, and processor of Superfoods from Brazil – for the last several years this company has been quietly revolutionizing the supply chain for Acai and other superfoods used in the products of larger juice and food manufacturers. The Worlds Best Superfruit is now set to launch it's own line of Superfood Health Performance Products under the brand name YouJuve™.
To fund the idea, YouJuve™ founder Brett Harlow has launched an online campaign on IndieGoGo. He is a health and fitness enthusiast and practitioner who has spent the last decade combating various medical issues and experimenting with different therapies to improve overall health and well being. He is counting on community support from health and fitness enthusiasts to raise funds to launch the YouJuve™ Health Performance Product Line.
IndieGoGo is a "crowdfunding" website where entrepreneurs can raise seed money for innovative ideas. Visitors to IndieGoGo can contribute as little as $5 or up to $25,000 or more, and are rewarded with perks. YouJuve™ has set its goal at $9,500, the minimum needed to fund the initial production of two forms of organic whole-food YouJuve™ Health Performance products. The campaign runs until Saturday, October 13, 2012.
"I chose IndieGoGo," says Harlow, "because you can spread the word quickly to a lot of people. Our company has a very strong and personal message - the importance of healthy foods to better fuel and promote activities for physical and mental health. IndieGoGo allows you to promote your brand and message, not just a specific project." In keeping with the company's long-range mission, YouJuve™ will partner with the local martial arts, fitness, and active lifestyle communities to provide educational guides and services on exercise and nutrition.
YouJuve™ believes that the introduction of more nutrition and active lifestyle education in businesses, institutions, and schools will make a huge impact on the world's health. The act of taking the first step with superfood nutritional products provides an opportunity to create life-long healthy habits, particularly among young children.
Links:
IndieGoGo Campaign: http://www.indiegogo.com/youjuve
URL: http://www.youjuve.com
Facebook: https://www.facebook.com/youjuve
Twitter: @youjuve
###
Contact: Brett Harlow * brett(dot)harlow(at)youjuve(dot)com * +1 703 606 4611