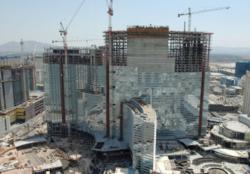 Early Registration Discount Before October 7.
Dallas, TX (PRWEB) September 27, 2012
Organizations are being blindsided by construction fraud. Risk of bad construction is even greater than the risk of paying too much. This construction fraud seminar provides solutions.
Protection against construction fraud is more than assuring accurate billing. Fraud may involve trusted insiders in collusion with contractors, or it may be the contractors themselves, as in recent bid rigging cases. Fraud can impact your projects from start to finish.
Construction-related fraud exposures include corruption, kickbacks, conflicts of interest, performance issues and predatory billing practices. Political considerations and relationships combine with the very nature of construction projects to make fraud difficult to detect and even harder to handle.
This course raises awareness and provides practical tools for prevention, detection and response.
Knowledgeable construction professionals, investigators and auditors know that cost overruns, delays and performance issues occur under the best of circumstances. Corruption and fraud raise problems to a higher level. Committed professionals come to this course to learn:

How to understand and address fraud-related overcharges.
How kickbacks are paid and practical ways to detect them.
How contractors rig bids and fix prices.
Fraud implications of subcontracting.
To identify indicators of fraud in construction.
How to investigate and prove suspected wrongdoing.
Ways to involve management in addressing the challenge of fraud in construction.
Practical approaches to avoid and minimize construction fraud.
Instructor Courtenay Thompson provides fraud-related training for internal auditors, management and investigators worldwide. He is the co-developer of courses on audit and control of construction costs, and has developed and presented courses on purchasing fraud and contract auditing. Courtenay is known for inspiring attendees to professional accomplishment by raising awareness and providing practical knowledge and tools. Attendees have reported detecting fraud or overcharge immediately after the training.
High praise for Construction Fraud - "This course made me think."
The Construction Audit and Cost Control Institute, Inc. (CAACCI) of Dallas, Texas was created in 2008 by Rich Townsend (president of the consulting firm R. L. Townsend & Associates) as a resource to share information and solutions for today's challenges in auditing and construction cost control. CAACCI members include project management and construction audit representatives from a wide range of private and public organizations.
Discount Registration Fee: $1,145 if registered before October 7
Regular Registration Fee: $1,195 if registered after October 7
Register Now for "Construction Fraud: Detection, Prevention & Response"