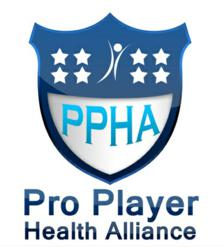 The Tackle Sleep Apnea campaign has created quite a buzz with the retired NFL guys. I am looking forward to lending a hand to this campaign to boost the awareness of the dangers of sleep apnea.
Tacoma, WA (PRWEB) September 22, 2012
On Wednesday, September 26, 2012, at 7:00pm at the LeMay America's Car Museum in Tacoma, WA,  a national initiative titled 'Tackle Sleep Apnea' will be hitting town.  This free public event will be held to raise awareness of sleep apnea and snoring, by discussing the dangers associated with the deadly disorder.  Former NFL superstars and speakers include Hall of Fame Quarterback Warren Moon,  All Pro DB Nesby Glasgow, Super Bowl superstar Derek Kennard and legendary Seahawks Quarterback David Krieg.  Industry leaders Sleep Group Solutions, David Gergen and Dr. Steve Marinkovich are hosting the Pro Player Health Alliance event, with an anticipated 300+ attendees. 
Statistically, over 60% of the NFL and former NFL are suffering from Obstructive Sleep Apnea, who better to speak and share personal stories to the public?  "The Tackle Sleep Apnea campaign has created quite a buzz with the retired NFL guys.  I am looking forward to lending a hand to this campaign to boost the awareness of the dangers of sleep apnea."   says Warren Moon former NFL superstar and Hall of Fame Quarterback.
The national campaign 'Tackle Sleep Apnea' has also created a buzz within in the NFL circle. Mark Walczak, Junior Seau's best friend has insisted on coming to an event to speak first hand about his personal struggles with sleep apnea, and how the loss or Junior Seau has changed his focus.  Mark Walczak has become an advocate for Oral Appliance Therapy and is spreading awareness of sleep apnea, and the dangers of not seeking treatment.  Mark has recently been treated with an oral appliance himself and is doing quite well.  Dave Krieg has also met with a dentist to discuss his best therapy options.
Event supporter, Sleep Group Solutions is a well known name in Dental Sleep Medicine and teaches dentists, such as Dr. Steve Marinkovich, a dentist in Tacoma, Washington how to screen and treat patients for snoring and sleep apnea, through Oral Appliance Therapy (OAT). "As a dentist I have helped many people with their oral conditions, making them healthier.  I have never had such an impact on patients, as I have since I started treating Sleep Disordered Breathing problems." says Dr. Marinkovich.  Dr. Marinkovich and SGS are offering free Home Sleep Tests to attendees.
The upcoming Pro-Player Health Alliance event is co-sponsored by Gergen's Orthodontic Lab. The goal of the event and national campaign is to generate as much awareness about sleep apnea and encourage attendees to get tested and diagnosed.  "I believe by spreading awareness we can save lives," says David Gergen, President of PPHA and owner of Gergen's Orthodontic Lab.  "We have gone above and beyond for this event and been able to reach out and get organizations such as the American Legion and the VFW, to be a part of it."
Warren Moon, Nesby Glasgow, Derek Kennard and David Krieg will be available after the event for autographs and pictures.
Event Specifics:
Date:  September 26, 2012.  
Time:  7:00pm (open to public and press)
Location:  LeMay America's Car Museum.  2702 East D Street, Tacoma, WA
Special Attendees:  Warren Moon, Nesby Glasgow, David Krieg and Derek Kennard.
RSVP:  Please RSVP at http://www.SleepWellNW.com or call 253-474-3223
MEDIA INQUIRES:  Holly(at)SleepGS(dot)com
 About Steve Marinkovich, DDS, ABDSM
Dr. Steve Marinkovich, was born and raised in Tacoma. It is a fact that he truly decided to make dentistry his profession at the age of six; just ask any of his patients that knew him then!
Dr. Marinkovich graduated from the University of Washington Dental School and continues his dental education every year. He keeps up with all of the latest treatments in dentistry to better serve his patients. He presently serves part time on the clinical faculty at the University of Washington School of Dentistry in Restorative Dentistry, and is credentialed by the Certification Board of the Academy of Dental Sleep Medicine. There are not many dentists with this distinction.
Steve is also one of the very few dentists in the area that has been honored with the prestigious fellowship in both the American and International Colleges of Dentists. Membership to these organizations are gained through nomination by one's peers, based on professional integrity, caliber of treatment, and outstanding service to the community and the profession.
About Gergen's Orthodontic Lab
Gergen's Orthodontic Lab specialize in fabricating orthodontic appliances such as TMJ Splints, Flippers, and Retainers, as well as all types of functional appliances such as the Respire, Herbst, Bionators, and Twin Blocks. Most successful businesses and their customers will readily agree that such long-term dedication invariably results in a highly trained and fully competent team that produces work of consistently exceptional quality. The Gergen's staff does just that as we provide complete service in every phase of design and fabrication of our appliances for the orthodontist and general dentist.
 
David Gergen has been a nationally respected dental lab technician for over 25 years. He received the award for "The Finest Orthodontic Technician in the Country" given by Columbus Dental in 1986. He also received in 2012 a lifetime achievement award by the Gelb Academy as Americas greatest Orthodontic technician of all time. He has worked for some of the pioneers in the orthodontic and sleep dentistry fields. He was the personal technician for the likes of Dr. Robert Ricketts, Dr. Allan Bernstein, Dr. Ronald Roth, Dr. A. Paul Serrano, Dr. Clark Jones, Dr. Harold Gelb, Dr. Joseph R. Cohen, Dr. Rodney Willey and Dr. Thiem Pham. He started his lab in 1984 and has grown it into one of the most respected labs in the country employing over 50 people. One of his proudest achievements is receiving The National Leadership award for Arizona Small Businessman of the Year in 2004. David's latest duties are the Dental Director of the American Sleep and Breathing Academy and took on a spot at Tufts University doing seminars of the graduate program on Dental sleep medicine.  Mr. Gergen is also the Dental Sports Medicine Director of the Sleep Academy.
 
About Sleep Group Solution 
Sleep Group Solutions is an airway diagnostic technology company serving the needs of physicians and dentists interested in screening, diagnosing and treating sleep apnea and other upper airway disorders.  Sleep Group Solutions offers the latest screening and diagnostic equipment solutions for patients with allergy, sinus congestion, rhinitis, deviated septum, nasal polyps, snoring and sleep apnea.  SGS offers the most comprehensive dental sleep medicine CE seminars in the industry focused on teaching dentists the protocols needed to make the treatment of snoring and sleep apnea part of their practice.  SGS offers sleep study interpretation, oral appliances (Norad Boil & Bite, Respire), online directory 1800SleepLab.com and online marketing at Sleeptest.com. SGS is the exclusive dental distributor for Natus/Embla  and is the manufacturer of the Eccovision Systems Rhinometer and Pharyngometer.   SGS is the co-founder of the Pro-Player Health Alliance.  The PPHA brings public events to cities which raise awareness of sleep apnea and allow fans to meet their favorite NFL super stars.