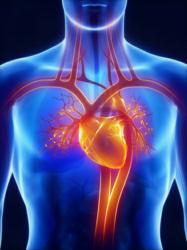 As a health insurance comparison site turn self-publisher, they will be releasing self-development titles to do it.
Orange, California (PRWEB) September 24, 2012
HealthCompare, a nationally recognized health insurance comparison, reports news that anger control is essential for a healthy heart, according to a release of new information this week. A healthy heart could mean lower health insurance costs.
High levels of anger are known to increase the risk of heart disease. By activating the "fight or flight response", thereby releasing cortisol into the blood stream. Constant exposure to these cortisol hormones causes "wear and tear" on the heart and cardiovascular system, as reported by Jerry Kiffer, MA, a heart-brain researcher at Cleveland Clinic's Psychological Testing Center.
HealthCompare is educating and empowering people about how to take care of themselves, as well as how to find the right health insurance for their needs.
They have been issuing news that can positively impact lives of health insurance consumers on a daily basis via their social media channels.
But prior to that, they began their education campaign with infographics such as: How To Find Affordable Health Insurance - Designed to help health insurance consumers find affordable health insurance, Buying Health Insurance - Designed to help today's health insurance shopper buy health insurance online, What To Look For In Children's Health Insurance - Designed to educate to help today's consumers ask the right questions about children's health insurance, Find Health Insurance Online - Created to help health insurance shoppers to find effective health insurance online.
HealthCompare urges consumers to take heed of the new news that controlling their anger can directly affect their hearts and to take the measures announced in their Facebook posts to "heart" by doing what they can to control their negative emotions so they can stay healthy longer (thereby positively impacting their health care costs).
The company is determined to help consumers better their lives and improve their health care costs through their newest endeavor: self-publishing. As a health insurance comparison site turn self-publisher, they will be releasing self-development titles to do it.
The new titles will be offered free on their website each week on their website. As new titles are released, the previous titles will be moved to Amazon.
About Health Compare: HealthCompare was launched in 2009 to work with brokers and carriers to help individuals and families easily research, compare, buy, and enroll in the right health insurance plan at the right price. Based in Orange, Calif., it delivers accurate, customized, health insurance quotes for the country's diverse population.
Through a unique partnership with its sister company, CONEXIS, HealthCompare has the ability to quickly reach thousands of COBRA-qualifying consumers and provide them with COBRA alternatives at the moment they become eligible for COBRA benefits. This provides these consumers with an opportunity to enroll in individual or family plans and potentially save hundreds to thousands of dollars on COBRA premiums and, at the same time, rewards referring brokers with referral fee income for the life of each policy.
For more information, visit their website or call 888.748.5152.