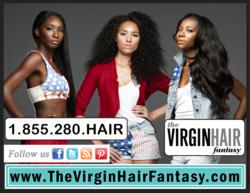 Get out there and vote
Atlanta, GA (PRWEB) September 24, 2012
Looking back in history during the 1800 elections where one vote broke a tie, making Thomas Jefferson the president not Aaron Burr. This and many other instances like it, demonstrates how important every vote is. Voting is the most valuable right given in this society. In a society free of restrictions on the ability for the average citizen to vote, one must understand the power and privilege given to not only affect their well-being, but also that of others. However every four years, the craze to motivate people to make their voice heard is usually met with apathy from a lot of people. This lack of interest usually comes from the disconnect people feel from politicians and everything the political realm stands for. It's that inability to feel as if their vote can't make a difference.
With the state of the economy in the past 8 years, more and more people have been inclined to not only do their part by voting but also encourage other individuals to do the same.
The Virgin Hair Fantasy has found a way not only to grab the attention of their customers, but also infuse in them a reason to come out to the polls come November 4th. This company is offering an easy way to register and vote online by just a few clicks and as an added incentive, every eligible voter that registers receives a $50 gift card. Reaching a vast array of women from all walks of life, the company has successfully relayed to their audience that their money, children's future, health care, jobs, social security, pensions are all at stake. In turn, The Virgin Hair Fantasy has given a sense of responsibility as citizens of this great nation to their customers. Individuals are therefore able to make an informed decision on who to vote for, irrespective of the party, based on the true nature of what our leaders actually are and not on attacks on a person's character and convoluted speeches.
Further more, by The Virgin Hair Fantasy creating this opportunity for other people to register and vote. Community involvement is more encouraged. This can also lead to community participation in other ways such as volunteering and advocacy in our society.