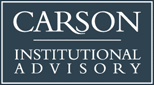 Today's advisor-client relationship needs to focus on trust, accountability and transparency—CIA empowers that relationship.
Omaha, NE (PRWEB) September 24, 2012
Ron Carson, an elite U.S. financial advisor, CEO of Carson Wealth Management Group and founder of Peak Advisor Alliance, announces today the launch of a new company focused on helping the consumer and independent financial advisors grow: Carson Institutional Advisory (CIA) (carsoninstitutional.com). The company plans to revolutionize the advisor-client wealth experience by providing advisors with access to a customized suite of services that allows them to do what they do best—focus on building their businesses and serving their clients with enhanced transparency, timely communications and process driven investment strategies.
The key difference between CIA and other platforms offering solutions for advisors is that this company was built by a national top-10 advisor who has gone through all of the operational challenges and learning experiences necessary to implement the program elements independently, and has first-hand experience in determining what advisors need to be successful.
For advisors:

Choice of five process driven investment strategies
Scalability and cost advantages
Co-branded interactive iPad app
Integrated marketing an PR support
Client communications interface
For clients:

Time-tested investment solutions
Lower costs
Dramatically enhanced fee transparency
"I spent decades building the advisory practice I wanted, with all of these systems in place and operating as a seamless unit," says Carson. "I wanted to fill an un-met need in the marketplace, and that was to provide independent advisors with an easy-to-implement system that would turbo-charge their ability to provide outstanding service to their clients while growing their business. Today's advisor-client relationship needs to focus on trust, accountability and transparency—CIA empowers that relationship."
CIA has been in early stage soft-launch and thus far has proven to early adopters that it can greatly enhance their businesses.
"I've been using the system for months now, and I can tell you without hesitation that it has given me immense peace of mind," said Scott Ford, president of Cornerstone Wealth Management and author of Financial Jiu-Jitsu. "At the end of the day, this is about being a better advocate for the consumer—our clients. With access to the research at CIA and the integrative approach I've been able to add to my client relationships, CIA has been a tremendous asset."
CIA's innovative iPad app allows for an unprecedented level of communication with clients and offers advisors the ability to more effectively position and co-brand their firm with a leader in the independent space.
"In developing this service, the idea was not to replicate, or try to improve upon, a flawed system. Our goal was to build a remarkable system from scratch for advisors and consumers," says Aaron Schaben, managing director of CIA. "We've taken Ron's validated model for building a streamlined practice, added years of experience coaching advisors, and put it all on steroids. This is a game-changer."
For more on Carson Institutional Advisory, please visit: Carsoninstitutional.com
###
About Carson Wealth Management Group
Carson Wealth Management Group is based in Omaha, NE and was founded in 1983 on traditional values: hard work, loyalty, uncompromising quality, and personal service. The firm oversees $3.2 billion in client assets. Barron's has ranked Ron one of the nation's top 10 advisors for the last five years. In addition to his planning practice, Ron is recognized as one of the country's top trainers for financial advisors. He has shared his success principles, as documented in his book, Tested in the Trenches: A 9-Step Plan for Building and Sustaining a Million-Dollar Financial Services Practice and its revised 2nd edition Tested in the Trenches: A 9-Step Plan for Success as a New-Era Advisor, with audiences worldwide. Ron co-authored the New York Times best-selling book Avalanche: The 9 Principles for Uncovering True Wealth and the blueprinting process that goes with it. Together these tools help advisors learn how to clarify their mission, vision, and values by setting business and life goals.
About Carson Institutional Advisory
Carson Institutional Advisory is a customized advisor-client relationship enhancement solution for independent financial advisors. With a revolutionary interactive App for advisors, marketing and PR programs, client communications tools, process driven investment strategies and built-in scalability and cost advantages, this is the company advisors, and their clients, have been waiting for. Driven by the dire need for enhanced transparency, lack of consumer trust and the need for simple accountability, CIA aims to operate as a true consumer advocate in an era where such advocacy is in short supply.
###