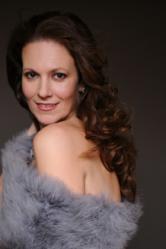 People all over the world dress me.
(PRWEB) September 25, 2012
Approximately four times a month fans of the popular http://what-towear.blogspot.co.uk are invited to vote on Gg Rogers 'What to Wear' dilemma. They are able to view and select their favourite outfit from a choice of three photographs featuring the blog's creator British entrepreneur Gg Rogers that they would like to see her wear at genuine events she is due to attend. The outfit with the most votes is the outfit she wears to the occasion.
Thought to be the first blog of its kind, asking Twitter followers "what to wear," the largely female followers ranging from all ages and generations, visit the site from across the world but has amassed a huge following in America including New York, Kansas, Illinois, Florida, California and Texas.
Gg comments on the blog's surge in popularity in America, "Public figures like Kate Middleton and Victoria Beckham have focused the world's attention on British fashion and the world is intrigued to see how we dress.My blog is a real British 'What to wear' dilemma from a real woman and the fans get to make their fashion voice heard by making the ultimate decision for me. American women are very glamorous so I'm very flattered that the women of America help me decide what to wear."
For more information please visit http://what-towear.blogspot.co.uk
email: info(at)ggrogers(dot)co(dot)uk