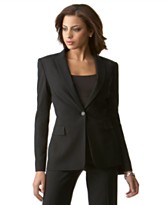 (PRWEB) September 24, 2012
Wholesale Nigeria website published by CloseoutExplosion shows Nigerian wholesale buyers how to visit Dubai and purchase wholesale products for their boutiques and shops. Dubai has one of the most active and thriving wholesale markets in the Middle East, rivaling even the LA Fashion District and the New York Garment district. While many Nigerians visit Dubai to purchase gold and jewelry, there is also a thriving wholesale market for clothing.
CloseooutExplosion.com, a wholesale closeout business in New York, run by Donny Lowy, has many Nigerian customers who purchase wholesale women suits, closeout designer handbags, overstock brand name shoes, and wholesale fashion dresses. In addition to exporting directly wholesale merchandise to shops located in Lagos, Abuja, Port Harcourt, and other Nigerian cities, Donny also publishes a wholesale site that provides information for Nigerian store owners that are looking for wholesale sources of merchandise for their stores.
Donny has published an article titled, "How To Import Wholesale Dresses, Suits, And Handbags, From Dubai to Nigeria." It provides information on:
The Process Of Obtaining A Visa For Dubai
The Best Airline For Flying To Dubai For Business
A List Of High Quality Hotels In Dubai For Nigerian Wholesale Buyers
In addition to this short and concise article, the wholesale for Nigeria website offers many other tips, strategies, and ideas for people involved in the fashion industry in Nigeria. For example, there are tips on how to better sell dresses to high end buyers in Lagos, Abuja, and Port Harcourt, ideas on how to select the best office suits for Nigerian bankers, and recommendations for dealing with New York wholesalers.
"Nigerian retailers are very sophisticated and will travel internationally to purchase wholesale apparel for their stores. I know Nigerians who visit wholesale showrooms in New York, Dubai, and China, while others will be satisfied with placing orders online from reputable wholesalers," said Donny Lowy, who has a wholesale dress, suit, shoe, handbag, and general clothing warehouse in Brooklyn, NY, that wholesales Tahari, Jones New York, Kasper, BCBG, Coach, Polo Ralph Lauren, Calvin Klein, Tommy Hilfiger, and other top of the line brands found in the United States and Europe.
Besides Nigeria, CloseoutExplosion.com reviews many related wholesale topics. The New York dress wholesaler also exports wholesale products to other African countries including Botswana, Kenya, South Africa, Uganda, Zambia, and Zimbabwe. While local markets have differing fashion needs and wants, Donny has found that there is a very large demand for American designer labels in the African clothing market.