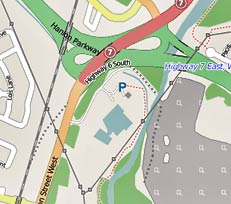 "Construction firms doing business in Southern Ontario are invited to search from thousands of public and private sector projects within the DataBid.com service on a free trial."
Guelph, Ontario (PRWEB) September 28, 2012
DataBid.com, Provider of Timely Accurate Project Information is Reporting on The Guelph WWTP Plant Process Operations Centre Construction Competitive Public Bid.
As Of 09/23/2012 Bids Are Due October 17, 2012 2:30 PM To: The Procurement Division, Finance Department - Guelph City Purchasing Department
To View The Guelph Project Click Here
Division Trades:
Division 02 - Existing Conditions Existing Conditions, Demolition
Division 03 - Concrete, Cast-in-Place Concrete, Concrete Forming and Accessories, Concrete Reinforcing
Division 04 – Masonry, Concrete Unit Masonry
Division 05 – Metals, Metal Fabrications, Steel Decking, Steel Joist Framing, Structural Metal Stud Framing , Structural Steel Framing
Division 06 - Wood, Plastics and Composites Architectural Woodwork, Finish Carpentry, Rough Carpentry
Division 07 - Thermal and Moisture Protection Air Barriers, Joint Sealants, Modified Bituminous Membrane Roofing, Sheet Metal Flashing and Trim , Siding, Wall Panels
Division 08 – Openings Glazing, Coiling Doors and Grilles, Curtain Wall and Glazed Assemblies, Door Hardware, Metal Doors, Metal Frames, Wood Doors
Division 09 – Finishes Tiling, Acoustical Ceiling Suspension Assemblies, Acoustical Ceilings, Gypsum Board, Painting, Resilient Flooring
Division 10 - Specialties Partitions, Signage, Toilet, Bath, and Laundry Accessories
Division 12 - Furnishings Rugs and Mats
Division 14 - Conveying Equipment Elevators
Division 21 - Fire Suppression Fire Suppression, Fire-Extinguishing Systems
Division 22 - Plumbing
Division 23 - HVAC
Division 26 - Electrical
Division 31 - Earthwork
Division 32 - Exterior Improvements Exterior Improvements, Planting, Turf and Grasses
President Jim Lamelza: "Construction firms doing business in Southern Ontario are invited to search from thousands of public and private sector projects within the DataBid.com service on a free trial." New subscribers may use the following promotion code to earn one free month of access to DataBid.com: #OCTFREE click here to get started. Inquiries can be made by calling 888-929-3282 Mon-Fri 9AM-5PM Est. (certain rules and restrictions apply, please see your DataBid.com representative for additional details.)
More About DataBid
DataBid.com is a new data-centric construction lead reporter that focuses heavily on providing unmatched customer service backed up by some of the highest quality information around.DataBid is a new company owned and managed by a dream-team of commercial construction reporting professionals who have combined industry experience of more than 50 years. Local commercial construction companies' access DataBid.com construction leads to gain market share and to reduce the time required to find new projects and opportunities.
DataBid clients will enjoy the quality of data as well as the helpful access to editorial and customer service specialists. With more than 50 years of combined experience in commercial construction lead reporting; general contractors, subcontractors and material suppliers have access to the following features and benefits with DataBid.com:
*Complete Bidders Lists
*Access to More In Design Opportunities
*Advanced Project Searching
*Immediate Access to Our Editorial Team
*Complete Project Descriptions
*Advanced Project Tracker
*Most Bid Results Reported Within 24 Hours of Bid Opening
*Available Friendly Effective Customer Service
*Searchable Construction Company Directory
*Complete Company & Contact Information
*Historical Company Bidding with Past and Current Project Results
Some Industries Published In DataBid.com are as follows:
Procurement & Contracting Requirements, General Requirements, Performance Requirements, Concrete, Masonry, Metals, Wood, Plastics & Composites, Thermal & Moisture Protection, Openings, Finishes, Specialties, Equip., Furnishings, Special Construction, Conveying Equip. , Fire Suppression, Plumbing, HVAC, Integrated Automation, Electrical, Communications, Electronic Safety & Security, Earthwork, Exterior Improvements, Utilities, Transportation, Waterway & Marine Construction, Process Integration, Material Processing & Handling Equip., Process Heating, Cooling & Drying Equip., Process Gas & Liquid Handling, Purification & Storage Equip., Pollution & Waste Control Equip., Industry Specific Manufacturing Equip., Water & Wastewater Equip., and Electrical Power Generation.
Areas Served by DataBid in Canada May Include The Following:
Adelaide, Adelaide Metcalfe, Adjala-Tosorontio, Ailsa Craig, Albion, Alvinston, Amaranth, Amberley, Amherstburg, Appin, Appledore, Arkona, Arkwood, Arran-Elderslie, Arva, Attercliffe Station, Auburn, Aurora, Avon, Aylmer, Bagnall, Baldoon, Ballymote, Balmoral, Bates Subdivision, Bayfield, Bayham, Bearline, Beechwood, Belgrave, Belmore, Belton, Benmiller, Biddulph, Birr, Bishopsgate, Blandford-Blenheim, Blenheim, Bluevale, Blyth, Bodri Bay, Bornish, Botany, Bothwell, Bothwell Station, Bowood, Bradford West Gwillimbury, Bradley, Brant, Briarwood Estates, Brigden, Brights Grove, Brinsley, Brockton, Brooke-Alvinston, Brookers Bay, Bruce, Brucefield, Brussels, Bryanston, Burford, Burtch, Byng, Cainsville, Cairngorm, Caledon, Caledonia, Cambridge, Campbellvale, Canborough, Canfield, Caradoc, Carlisle, Carlow, Cathcart, Cayuga, Cedar Springs, Central Elgin, Centralia, Charing Cross, Charlotteville, Chatham, Chatham-Kent, Chatsworth, Cheapside, Cherry Grove, Chinguacousy, Christina, Clanbrassil, Clandeboye, Clarington, Clearview, Clearville, Clinton, Coatsworth, Cobble Hill, Coldstream, Collingwood, Corbett, Corunna, Courtright, Crampton, Cranston, Crathie, Crediton, Crescent Bay, Croton, Darling Road, Darrell, Dashwood, Dawn Mills, Dawn-Euphemia, Dealtown, Decewsville, Dejong, Delaware, Denfield, Derwent, Devizes, Dorchester, Dover Centre, Doyles, Dresden, Drysdale, Duart, Duferin, Dufferin, Duncrief, Dungannon, Dunn, Dunnville, Durham, Dutton-Dunwich, East Garafraxa, East Gwillimbury, East Luther Grand Valley, East Oakland, East Perth, East Zorra-Tavistock, Eatonville, Eberts, Egmondville, Ekfrid, Electric, Elgin, Elginfield, Empire Corners, Enniskillen, Erie, Erie Beach, Erieau, Eriestone, Esquesing Township, Essa, Essex, Ethel, Etonia, Ettrick, Evelyn, Exeter, Fairfield, Falconbridge, Falkland, Fanshawe Lake, Fargo Station, Featherstone Point, Fisherville, Fletcher, Florence, Forest, Fort Erie, Friendly Corners, Garnet, Georgian Bluffs, Georgina, Gladstone, Glen Morris, Glen Oak, Glencoe, Glenwood, Gobles, Goderich, Gorrie, Grand Bend, Grande Pointe, Granton, Greenway, Grey, Grey Highlands, Grimsby, Guilds, Hagersville, Haldimand, Halton, Hamilton, Hanover, Harley, Harpurhey, Harrietsville, Harrisburg, Hatchley, Hensall, Hickory Beach, Highgate, Holiday Harbour, Holmesville, Hoover Point, Houghton, Huffman Corners, Hungry Hollow, Huron, Huron Park, Huron-Kinloss, Ingersoll, Innisfil, Ivan, Jarvis, Jeannette, Jeannette's Creek, Kelly Station, Kent Bridge, Kent Centre, Kerwood, Keyser, Kilworth, Kinburn, Kincardine, King, Kingsbridge, Kingsville, Kintail, Kippen, Kirkton, Kitchener, Kohler, Komoka, Lake Morningstar, Lakelet, Lakeshore, Lambs Corners, Lambton, Lambton Shores, Langford, LaSalle, lderton, Leadbury, Leamington, Lewis Corners, Lieury, Lincoln, Little Buffalo, Littlewood, Lobo, Lobo Siding, Lockie, Londesborough, Longwood, Louisville, Lowbanks, Lucan, Lucan Biddulph, Lythmore, Macksville, Malahide, Maple Grove, Markham, Mayfair, McKay's Corners, Meaford, Melancthon, Melbourne, Melrose, Merlin, Middleport, Middlesex, Middlesex Centre, Middleton, Midland, Mississauga, Mitchell's Bay, Molesworth, Mono, Moray, Morpeth, Mossley, Moulton, Mount Brydges, Mount Carmel, Mount Healy, Mount Pleasant, Mount Vernon, Muirkirk, Mull, Mullifarry, Mulmur, Muncey, Nairn, Nanticoke, Napier, Napperton, Nassagaweya Township, Nelles Corners, Nelson Township, New Durham, New Scotland, New Tecumseth, Newbury, Newcastle, Newmarket, Newport, Niagara, Niagara Falls, Niagara-on-the-Lake, Nile, Nilestown, Norfolk, North Appin Station, North Buxton, North Cayuga, North Dumfries, North Ekfrid, North Glencoe Station, North Middlesex, North Perth, North Thamesville, North Walsingham, Northern Bruce Peninsula, Northfield, Northfield Centre, Northwood, Norwich, Oakland, Oil Springs, Oldfield, Oliver, Oneida, Onondaga, Ontario, Orangeville, Oro-Medonte, Osborne Corners, Oungah, Ouvry, Owen Sound, Oxford, Pain Court, Palmyra, Pardoville, Paris, Parkhill, Peacock Point, Pelham, Penetanguishene, Perth, Petrolia, Pinehurst, Plover Mills, Point Edward, Poplar Hill, Port Albert, Port Alma, Port Colborne, Port Crewe, Port Franks, Port Lambton, Port Maitland, Prairie Siding, Putnam, Quinn, Raglan, Rainham, Rainham Centre, Ramara, Region of Peel, Renwick, Rhodes, Richmond Hill, Ridgetown, Ringold, Riverside, Rondeau, Rondeau Bay Estates, Sable, Salmonville, Saltford, Sandusk, Sarnia, Saugeen Shores, Scotland, Scugog, Seaforth, Selkirk, Selton, Seneca, Severn, Sharon, Shelburne, Sherbrooke, Shipka, Shrewsbury, Silvermoon, Simcoe, Sims Lock Road, Sleepy Hollow, Sombra, South Bruce, South Bruce Peninsula, South Buxton, South Cayuga, South Perth, South Walsingham, Southgate, Southwest Middlesex, South-West Oxford, Southwold, Springbank, Springfield, Springvale, Springwater, St. Augustine, St. Catharines, St. Clair, St. Columban, St. George, St. Joseph, Station, Stevenson, Stewart, Strathburn, Strathroy, Strathroy-Caradoc, Stromness, Summerhill, Sweets Corners, Sylvan, Tate Corners, Tay, Tecumseh, Telfer, Thames Centre, Thamesville, The Blue Mountains, Thedford, Thorndale, Thornecliffe, Thorold, Three Bridges, Tilbury, Tillsonburg, Tiny, Toronto, Toronto Gore, Townsend, Trafalgar Township, Troy, Tupperville, Turin, Turnerville, Upper, Valetta, Van Horne, Vanastra, Vanneck, Varency, Varna, Vaughan, Vosburg, Wabash, Wainfleet, Walkers Corner, Wallaceburg, Walpole, Walpole Island, Walton, Wardsville, Warwick, Wasaga Beach, Waterloo, Watford, Welland, Wellburn, Wellesley, West Elgin, West Grey, West Lincoln, West McGillivray, West Perth, Whalen Corners, Wheatley, Whitchurch-Stouffville, Whitebread, Whitechurch, Willow Grove, Wilmot, Wilson's Bush, Windham, Wingham, Winthrop, Woodgreen, Woodham, Woodhouse, Woodlawn Park, Woodstock, Woolwich, Wrightmans Corner, Wroxeter, Wyoming, York, Zorra, Zurich.