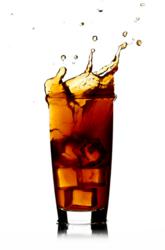 While their position is that of health - period. HealthCompare's aim has always been to teach.
Orange, CA (PRWEB) September 29, 2012
HealthCompare, a nationally recognized health insurance comparison site, encourages Americans to take their health seriously in order to improve their lives and lower their health care costs.
Recently, a statewide ban on super-sized sugary drinks in New York has gotten the dander up of many Americans. Many oppose the government stepping in and preventing the sales of such drinks. While others support the ban saying that people just don't make the right decisions, even in the face of education.
While their position is that of health - period. HealthCompare's aim has always been to teach.
Health insurance is an intrinsically difficult topic to follow for many and the health insurance comparison site has done what it can to help spread the word about good health from their social media, to their infographics, to new books that will be released.
Using their social media channels, Facebook and Twitter, HealthCompare publishes stories that motivate, inspire, and educate consumers. Their infographics were generated for the same reason: to illustrate and educate. Some of those infographics are:
Getting An Online Health Insurance Quote Made Easy - Designed to aid consumers in getting an effective medical policy quote
Instant Health Insurance Quotes May Not Be All They Seem - Illustrates the need for consumers to be wary when accepting insurance quotes
Beware Of Instant Health Insurance - Conveys how some offers of instant health insurance may or may not be legitimate
Get An Individual Health Quote The Right Way - Designed to educate consumers on the proper way to obtain effective health insurance quotes
And now, HealthCompare will step into the book publishing realm. When life changes for consumers, their health insurance needs often change, too. For example, when a new baby is introduced into the family, she needs health care coverage from the time she takes her first breath. When a marriage is formed, the new family members need a policy that envelops both parties. And if a consumer seeks to open his own business, then he'll need a health insurance policy that reflects his new self-employed status.
These are just examples of how HealthCompare intends to educate American consumers when their books are published. In addition, once publication begins, a new title will be published weekly.
Whether shoppers are sitting on the fence about whether New York's ban on super-sized sodas is fair or whether they know beyond a shadow of a doubt that it's right or wrong, the fact remains that health insurance shoppers who heed the education in the ban will prevail happier, healthier, and, hopefully, with lower health care costs.
About
About Health Compare: HealthCompare was launched in 2009 to work with brokers and carriers to help individuals and families easily research, compare, buy, and enroll in the right health insurance plan at the right price. Based in Orange, Calif., it delivers accurate, customized, health insurance quotes for the country's diverse population.
Through a unique partnership with its sister company, CONEXIS, HealthCompare has the ability to quickly reach thousands of COBRA-qualifying consumers and provide them with COBRA alternatives at the moment they become eligible for COBRA benefits. This provides these consumers with an opportunity to enroll in individual or family plans and potentially save hundreds to thousands of dollars on COBRA premiums and, at the same time, rewards referring brokers with referral fee income for the life of each policy.
For more information, visit http://healthcompare.com/ or call 888.748.5152.