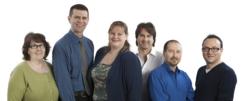 Liquid Capital finds ways to get its clients the capital they need to successfully grow their business and offers solutions for overcoming challenges with collections and customer credit problems
Richmond, BC (PRWEB) September 25, 2012
Liquid Capital BC is a factoring company that offers alternative financial services and funding for small businesses. Their services include accounts receivable financing solutions with back office support, purchase order financing, inventory financing and collections. As part of its extensive package of receivable management services it will help determine credit limits and handle payment processing and collections.
Liquid Capital provides clients with a team of experts to assist with the on-boarding process. All services are included in a simple fee structure that is clearly outlined to clients before any transactions are initiated; no long-term contracts are required, while services are provided on a month-to-month basis.
"We believe in partnering with our clients to aid in their success," says Tracey Carlson, Senior Accounts Manager. "We are in it for the long haul."
All business owners eventually face the need for increased working capital and Liquid Capital BC can assist with small-business loan applications. The company has helped hundreds of business owners focus on growing their business while providing them with funding and allowing them to outsource time-consuming invoice management. The company can also organize credit checks and make informed decisions to avoid losses due to bad debts.
Liquid Capital is an established international network of finance professionals with over 65 offices throughout North America. The company specializes in providing clients with an array of accounts receivable financing solutions as well as assisting them in resolving their cash flow needs.
"Liquid Capital finds ways to get its clients the capital they need to successfully grow their business and offers solutions for overcoming challenges with collections and customer credit problems," says Carlson. "Our goal is to help our clients grow their businesses."