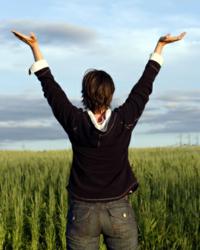 We find that when a recovering addict has the support of his or her family, the recovery is much more successful overall.
North Palm Beach, FL (PRWEB) September 25, 2012
It is never just the addict who is suffering, he or she has a family and other loved ones who suffer from the disease of addiction as well. The person's addiction takes over the family life and everyday becomes focused on managing the problems whether in an emotional, physical, or financial way. Dealing with addiction can be utterly exhausting and when an addict enters treatment, it is important for the family to begin the healing process as well.
A New Day Rehab has the answer for families. With the facility's integrated Family Program specifically intended to bring families together for a fresh start, A New Day Rehab showcases their cutting edge ideas to keep the family involved on many different levels so they can understand addiction and know the progress that has been made with their loved one while in treatment. The facility also hosts a Family Weekend which consists of an Educational Group with family only, a Multi-Family Group Therapy where the addict is also present, a Multi-Family and Closure Group, a picnic lunch, and a long visit with the person who is in treatment.
The Family Program is very flexible in that if a family is not close enough to attend for the weekend, a phone conference can be arranged with the family, client, and therapist which will outline the next step in the recovery process. Mark Keegan of A New Day Rehab says of the Family Program, "When a family participates in the Family Program, it shows the person in treatment that they are still loved and that the family is sincere about helping the person to get better. We find that when a recovering addict has the support of his or her family, the recovery is much more successful overall. Families need to understand addiction just as much as the addict themselves if they are to truly be a support network."
A New Day Rehab provides drug and alcohol treatment in Florida at its North Palm Beach location in a tropical setting close to local beaches. The facility has several addiction treatment programs which include gender specific drug and alcohol treatment, dual diagnosis treatment, 12-Step meetings, and family programs as well as counseling for grief & loss, anger management, depression, living skills, relapse prevention, and more. If you need additional information on the drug treatment in Florida offered at A New Day, contact 888-317-6237 or go to: http://www.ANewDayRehab.com