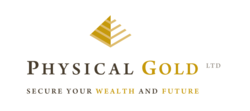 Gold kept in good condition is likely to receive a higher price than gold with scratches and wear.
(PRWEB UK) 24 September 2012
Last week saw gold prices reach their highest in 7 months thanks to quantitative easing measures by the Federal Reserve and Bank of Japan. Now many investors are looking to cash in on the high prices and sell their gold for a profit.
UK gold dealer, Physical Gold, has released information about their gold buying service for investors interested in selling their gold.
1. Investors interested in selling their gold should ring Physical Gold's gold specialist on 0845 643 4773 or fill in the on-site 'Got a Question?' form. Physical Gold advises that gold should be seen as a medium to long term investment to maximise potential gains.
2. A Physical Gold specialist will discuss the type, condition and quantity of gold the investor is looking to sell. Physical Gold only buy and sell investment grade gold such as recognised gold bullion coins and bars. The price offered for gold will vary depending on the manufacturer of the bar or type of gold coin, obscure bars and coins won't sell as well. The condition of the gold being sold is another major price factor; gold kept in good condition is likely to receive a higher price than gold with scratches and wear.
Gold prices are mostly determined by market conditions, if the price of gold is expected to rise, dealers are likely to bid more aggressively for gold.
3. If a price is agreed between the gold specialist and seller, gold can be sent via Royal Mail Special Delivery (insured up to £2,500 each package) or alternatively Physical Gold can send one of their couriers to pick up the gold for larger quantities.
4. Once Physical Gold receives the gold, it will be verified by one their numismatic experts to check it matches the description given. Once verified, the funds will be transferred to the seller's bank account.
Physical Gold Ltd is a leading UK gold dealer, helping investors diversify their portfolios with innovative investment solutions. Renowned for their ground breaking products such as the Sipp gold and Gold Accumulation Account, the firm specialise in providing customers with tailored assistance in sourcing the best gold for their personal requirements. Based in London, the team are BNTA accredited and have an unrivalled knowledge of the gold market as well as an exceptional understanding of the general financial markets.