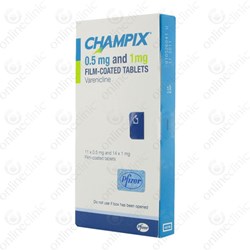 Studies show that Champix offers smokers the best chance of quitting successfully.
London, UK (PRWEB UK) 25 September 2012
From the month of October, OnlineClinic will be offering 20% off on all quit smoking Champix treatments. The promotional offer will come as part of the NHS stopping smoking sponsored campaign, which will see thousands of people during October take part in 'Stoptober'.
A new 28 day incentive, the campaign will challenge smokers to kick their habit for a month, aiding them with valuable tools including smartphone apps, daily motivational texts and a Stoptober pack that will include a calendar to track their process as well as a stress toy to alleviate classic withdrawal symptoms.
OnlineClinic have taken on board various studies that show that smokers who join smoking cession support programmes and combine them with quit smoking treatment have a greater chance of successfully quitting smoking. Thus, by offering patients a promotional discount on all Champix quit smoking treatments, OnlineClinic will help to maintain the resolve of patients who are trying to stop smoking, while preventing them from relapsing. Additionally, ordering the Champix two week starter and two week additional dosage pack in conjunction with Stoptober's 28 day campaign will ensure that patients have the best possible chance of successfully kicking the habit.
Champix is a clinically proven prescription medication and studies show that it offers smokers the best chance of quitting successfully, compared to other stop smoking methods like nicotine replacement therapies. A study by the NHS has shown that varenicline, Champix's active ingredient, is the most successful pharmacotherapy, with 63 per cent of people who use the treatment successfully quitting. This is compared with 53 per cent who received bupropion (Zyban) only, and 49 per cent who received NRT.
OnlineClinic's 20% off Champix promotion will commence this month. The NHS 28 day Stoptober campaign will begin at the start of October.
OnlineClinic.co.uk Company Information
Launched in 2002, OnlineClinic.co.uk offers prescription treatments for a number of common healthcare problems including men's and women's health problems, sexual health, obesity, smoking, travel treatments and general lifestyle health. Because OnlineClinic.co.uk specialise in treating sensitive conditions, they offer a simple yet discreet online consultation service with a registered doctor. Patients can complete their private consultation and receive their medication the following day via secure courier.
For more details, visit the website at http://www.onlineclinic.co.uk or contact OnlineClinic on 020 7084 7593.
OnlineClinic is a brand name of Hexpress Healthcare Ltd, 138 – 140 Mitcham Road, London SW17 9NH, United Kingdom. Phone: 020 7084 7060.