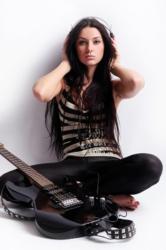 Picking the perfect agent
London, UK (PRWEB UK) 26 September 2012
The winning website dedicated to a directory for the UK's largest list of model agents, launch new advice about choosing the right one.
"A model needs to remember that each agency is a business and that they are the potential product," explained Stevie Lake, Marketing Manager for UK Model Agencies. Their new section dedicated to choosing the right model agency gives informative advice to add to an aspiring model's decision making. Just launched today, the team at UKMA have provided all the answers in their new pages dedicated to model agencies and picking the perfect agent.
"A model needs to liken themselves to a fine wine, for example, and seek agencies who look like they want to sell that particular product. We would always advise to look for the ones that feel right, the agencies who have the really informative websites," Stevie advises. "Look for the agencies who have proper contact details, the name of the person to actually talk to and try to go on recommendations from others, this is often the best way."
With over 25,000 unique visitors each month, the team at UK Model Agencies are certainly proving they are popular amongst the modelling fraternity. As new pages are added, it seems choosing the right model agency can certainly be a daunting task, but they hope their new advice will help a model in their decision making.
"It's always a good idea to look at the other models on each model agencies website and compare yourself to them," says Helen Stark, Fashion Editor at UK Model Agencies." If you are very like one of the models, then probably think again, because they won't need another face like yours and you would be wasting your time and theirs. Another decision which needs considering is thinking what look you would like, which niche you want to fill. We would advise any model to look long and hard and decide which direction to aim for. There are so many different types of modelling, and if you want to be a glamour model for example, have you got the bust and bottom to support you? Maybe you are more suited for plus size modelling or editorial modelling for example. There is a vast difference between the two and a world of wonders to discover and a model needs to do their homework and research before they pick up the phone or write that letter."
With advice about how to approach a model agency and also the many ways in which to apply to each model agent, the team at UK Model Agencies can't stress enough how important it is to study each model agencies website and find out their preferred application method before doing anything else.
"Some model agencies prefer applications by post and some by e-mail, others might prefer you to make an appointment," says Stevie." It needs to be treated like a job interview and finding out all the facts and information beforehand will set a model up for a successful meeting. It's a tough world but if you've got what it takes, you can make it and our website is packed full of information you can read up about before contacting a model agency unprepared."
UK Model Agencies pride themselves on their information and as new pages are added, it seems the modelling website is growing from strength to strength and proving popular with models all over the UK.
See new pages as they are added at http://www.ukmodelagencies.co.uk and read their new section dedicated to choosing a model agency.