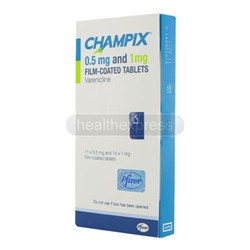 HealthExpress is happy to show their support for Stoptober quitters
London (PRWEB UK) 26 September 2012
There are more than 8 million smokers in the UK, costing the NHS billions every year in associated healthcare costs. Stoptober is part of a government initiative to help smokers quit permanently. It will start on the 1 October and will span the following 28 days. The NHS will be offering people support, apps and tools to help them along the way.
This is the first campaign of its kind in England and to show their support the online clinic HealthExpress is offering its patients the opportunity to order a course of stop smoking treatment at a 20% discount. This is exclusive to the Stoptober period, and will only be valid until the end of October. Champix is one of the most effective quit smoking medications available in the UK and NHS statistics have shown it to have a 63% efficacy rate after four weeks of use, compared to nicotine replacement therapy, which was half as effective during the same time period. Statistics also show that more people are able to avoid relapse after using Champix than people who don't use any quit smoking aids or NRT products.
HealthExpress, the first online clinic of its kind in the UK, is hoping that this offer will be helpful to those who have tried to give up before with other methods and would like to make another attempt at quitting this October, but also those who are trying to give up for the first time. Those who choose to take advantage of this promotion can quote the promo code STOPTOBER during the ordering process to ensure that they qualify for the discount. Quitting can be difficult, but with the right support it can be significantly easier.
HealthExpress Company Information
HealthExpress is an online clinic specialising in providing treatment, support and advice for common embarrassing medical conditions and lifestyle problems. Launched in 2002, they provide their patients with a discreet, confidential and secure way to order prescription medication online by completing a free online consultation with a registered doctor.
For more details, visit the website at http://www.healthexpress.co.uk or contact HealthExpress on 020 7084 7594 or via email.
HealthExpress is a brand name of Hexpress Healthcare Ltd, 138 – 140 Mitcham Road, London SW17 9NH