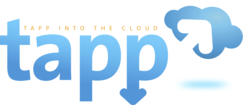 Tapp.in is an innovative cloud brokerage on steroids
Seville (PRWEB) September 25, 2012
BESOL (Tapp.in) has been named a finalist in GigaOM's Structure:Europe 2012 LaunchPad, a high-profile competition that recognizes Europe's most-promising startups in cloud computing, internet infrastructure, and data. The company was among five finalists chosen for their groundbreaking technologies and business models driving the future of the cloud industry.
"We are delighted to be chosen finalist in GigaOM as a tribute to the vision and hard work of the team", said Hector Rodriguez, CEO of BESOL. "Tapp.in is an innovative cloud brokerage on steroids – not only does provisioning in public/private multicould set-ups but also analysis of which cloud is running fastest, where to park workloads for maximal impact, DR for cloud apps, DNS routing. Our highly visual console brings the public cloud closer to the day-to-day end user, the objective we set out to accomplish from the very outset".
Startups less than 12 months old with innovative technologies powering cloud computing, internet infrastructure, or big data applications were eligible to apply for LaunchPad. The finalists will present their business plans on stage at Structure:Europe 2012, GigaOM's flagship event for cloud computing, taking place 16-17 October 2012 in Amsterdam.
"Cloud computing is one of the fastest-growing sectors of the digital economy," said Stacey Higginbotham, senior writer for GigaOM and co-chair of Structure:Europe. "These LaunchPad finalists are leading the charge in cloud growth and adoption across Europe."
More details on Structure:Europe LaunchPad finalists are here. Follow Structure:Europe on Twitter (@GigaOM / #structureeurope) to stay up to date as new speakers and sessions are announced.
About GigaOM
Founded in 2006, GigaOM has grown into the leading independent voice on emerging technologies and the disruption of media. The GigaOM news network's online audience of 5.5 million monthly unique readers relies on its definitive coverage of cloud, mobile, cleantech, consumer web and media. GigaOM Pro __title__ GigaOM Pro offers the highest quality research and analysis of emerging technology markets and the companies making a difference in those sectors. GigaOM Events bring together the people innovating, shaping and defining the ongoing evolution of the technology industry.
About BESOL
Besol, through its Tapp.in platform, provides infrastructure management and brokerage across multiple cloud (IaaS) providers. Tapp makes it easy for companies to deploy their infrastructure and manage their servers in a public cloud environment with the ability to seamlessly migrate between public cloud providers. Tapp also provides a multi-cloud disaster recovery that allows the use of third-party backup solutions for customers' server data so it can be recovered in the event of a cloud outage. Tapp is currently compatible with the largest IaaS vendors and is a Gartner 2012 Cool Vendor in Cloud Services Brokerage Enablers.