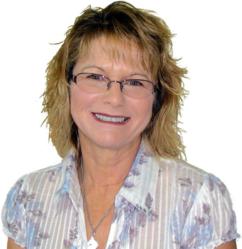 Facial Acupuncture is a safe and effective treatment to restore the face without the need for harmful cosmetic procedures
(PRWEB) September 27, 2012
Get A Life Physiotherapy and Verona Chadwick has released a new video featuring their acupuncturist Lismore services. The video can be seen on YouTube, entitled "Verona Chadwick: Acupuncturist Lismore."
The following is taken from the website of Get A Life Physiotherapy, under the "Facial Acupuncture" page:
"Facial Acupuncture is a safe and effective treatment to restore the face without the need for harmful cosmetic procedures. Fine needles are placed at points on the face, neck and around the eyes to stimulate the body's natural energies, or Qi. The face lifts itself, via the acupuncture points, through the muscles' toning and tightening action. The needles also stimulate blood and circulation, which improves facial colour.
Fine lines may be entirely erased, deeper lines reduced and bags around the neck and eyes firmed. Meanwhile, herbal masks and essential oils used to cleanse and restore the skin are organic, natural and without chemical additives
Nutrition relating to inner health has a major influence on the texture of our skin and the shine on our face. We need the correct balance of nutrients to feed the dermis and reduce oxidative stress."
About Verona Chadwick
Verona Chadwick moved to the Northern Rivers region of New South Wales in 2004 after 18-years extensive experience as the Principal Physiotherapist in her private practice in Victoria.
Verona graduated with a Bachelor of Applied Science (physiotherapy - Melbourne) in 1980, and gained her Post Graduate Diploma in musculoskeletal physiotherapy in 1986.
Verona continued to undertake extensive post graduate training in acupuncture including Traditional Chinese Medicine in 1999, Manaka Protocols in 2002 and Japanese Meridian Therapy in 2003-2004 and is a registeredToyo Hari Practitioner (Japan).