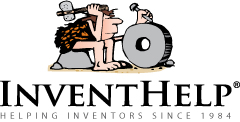 Pittsburgh, PA (PRWEB) September 28, 2012
InventHelp®, America's largest invention submission company, announces that one of its clients, an inventor from New Jersey, has designed a cushioned cover to be used on all types of seats when on-the-go. This invention is patented.
The "Comfort C & P" could help make a seat more comfortable for users who have to sit long periods, such as in a car, on an airplane or riding a train. The invention would provide additional support and safety for the back, neck and head areas. The cover would help to relieve tension and stress and also promotes relaxation. Featuring a portable and compact design, the Comfort C & P could be easily transported from seat to seat as needed.
The seat cover would be made of a machine-washable, hypoallergenic material held in place via elastic straps on the underside. Lined with several pillows positioned at various key points to allow for additional cushioning, the Comfort C & P could aid in extra protection in the event of an automobile accident. Convenience features, such as a pen/pencil holder, cell-phone holder and fold-down table with hinges could also be included in the front of the cover's design. A massage unit would be featured in the portion that covers the seat back, with heating coils located on the bottom portion that sits underneath the person. The massage unit and heating coils would be operated via two switches which pull electricity from the car's cigarette lighter. The included head/neck pillow would contour to fit the user's head comfortably, and could be clipped on and off for comfort or be bent via a hinge to cover the user's ears for total relaxation.
"I wanted to provide support, safety and comfort to all individuals," said the inventor.
InventHelp® is attempting to submit the invention to companies for review. If substantial interest is expressed, the company will attempt to negotiate for a sale or royalties for the inventor. For more information, telephone Dept. 09-NWK-6085 at (800) 851-6030.
Manufacturers interested in reviewing additional inventions and new product ideas can contact InventHelp's marketing partner Intromark by filling out an online request to review new product ideas here.
# # #