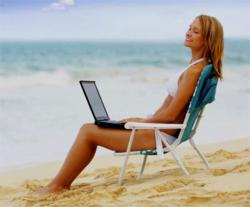 Mobile broadband in Greece with no roaming fees - $49.90.
(PRWEB) September 25, 2012
HolidayPhone is now reselling a SIM Card that is aimed for travelers visiting Greece with their iPad or tablet. By inserting the Greece SIM card the traveler gets 2GB mobile internet for $49.90.
For the visitor to Greece that wants to continue using mobile internet on the trip, the Greek prepaid broadband SIM card eliminates data roaming fees. Compared to AT&Ts optional Data Global Add-On plan, the data cost using AT&T would be $199.99 for the first 800MB and $19.50/MB above that.
As most travelers are not prepared to spend several $100s or more in roaming fees, the most common solution so far has been to simply stay offline while traveling abroad.
The product comes as both micro SIM card (fits iPads) or regular size SIM that fits most Android based tablets with a slot for a GSM SIM Card.
People from outside the US can order the prepaid SIM card for Greece on the international site prepaidsimcard.org.
HolidayPhone was founded in Sweden during 2010 and has during 2011 expanded with sales in Europe to Scandinavia, Germany, US and the UK. HolidayPhone currently works for 20 popular tourist destinations (countries).
To read more about how to avoid roaming while traveling, please visit: holidayphone.com