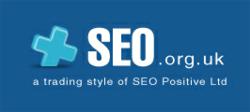 By simply gaining +1's your webpage can be ranked higher in Google's search engine
(PRWEB UK) 24 September 2012
SEO.org are an online promotion company and specialists in Search Engine Optimisation (SEO). SEO.org has experienced a sizeable increase in their social media enquiries in recent weeks and due to this, the SEO experts have reassessed the importance of Google Plus (Google+) as an SEO tool.
A member of the search team at SEO.org shares his thoughts on the subject:
"Google+ is a social networking site, similar to Facebook and Twitter but with a few advanced features like 'Circles' and 'Hangouts'. The most important factor though, for SEO purposes especially, is how Google+ impacts on search results."
Main benefits of Google+ for SEO:

By simply gaining +1's (same as Facebook likes or Twitter re-tweets) your webpage can be ranked higher in Google's search engine
Share your URL on Google+ and it your page will be indexed quicker
If someone searches and +1's your content, it will increase the ranking of the content in the normal Google search space
Google increases and strengthens your link building campaign
Seo.org.uk is an Essex-based company with the aim of bringing effective yet affordable online marketing services to companies from all industries and backgrounds. The company offers a huge range of services including search engine optimisation, Pay Per Click account management, social media marketing and website design.