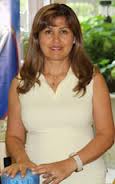 This is my passion.
Toronto, ON (PRWEB) September 24, 2012
Unique Rehab & Physiotherapy, a leading provider of innovative Toronto Physiotherapy services, today announced it has expanded to a second location and added shock wave treatment to its practice.
"Physiotherapy is not just a job for me. This is my passion," said Shahla Tavakolnia, the Founder and the Director of Unique Rehab & Physiotherapy. "Providing excellent service to those who would benefit from it is my mission. So our latest expansion is the logical next step."
Unique Rehab & Physiotherapy now offers its services at Richmond Hill Medical Clinic, 10243 Yonge Street, Richmond Hill, Ontario in addition to its original location at 15 Hendon Avenue near the Finch subway station in Toronto.
As the name suggests, Unique Rehab & Physiotherapy was originally a rehabilitation and physiotherapy centre that offered a unique approach towards recovery and well being. Over the years, it has expanded to better serve patients with a variety of service that include massage therapy, acupuncture, Pilates training, a weight loss program and chiropody (foot care).
Shahla Tavakolnia is a registered physiotherapist, registered massage therapist, registered acupuncturist, certified Pilates instructor, and certified movement therapist.
She immigrated to Canada from Iran in 1987 after treating those injured in the Iran-Iraq war. After receiving qualifications to practice physiotherapy in Canada, she pursued her interest in pain management techniques. This led to personal research and training on various treatment techniques and principles including relaxation techniques, Yoga, Pilates, Fledenkrais Method, and Movement Therapy.
Tavakolnia concludes these techniques can have a tremendous effect in treatment of musculoskeletal conditions, especially if practiced by a qualified medical professional. That's what led her to found Unique Rehab in 2002.
"We believe in creating long-term, optimal health" says Tavakolnia. "We take an in-depth look at patients' overall physical well being, lifestyle, habits and work situation. And then we customize a right treatment plan for them."
"The more tools you have, the better treatment you can offer," says Tavakolnia, whose practice already offers laser, ultrasound, interferential currency , micro current , and an infrared massage table. "That's why we are pleased to now offer shock wave and expand to a second location."
Tavakolnia says she has always taken an innovative approach to physiotherapy treatment, and decided to add shock wave therapy to keep up with the latest technology.
Shock wave sends acoustic pressure waves into bone or soft tissue in a way that promotes faster healing. Unique Rehab & Physiotherapy uses Zimmer's en pulse state of the art shock wave therapy device, which provides extremely effective treatment in a considerably short period of time than other treatments.
Radial, ballistic shock wave is a non-invasive treatment for a wide variety of conditions ranging from superficial orthopaedic problem to myofascial trigger point treatment heel spurs, calcific tendonitis of the shoulder, plantar fasciitis, bursitis, shin splints, and epicondylitis.
There are also many sports medicine applications, and shock wave has become a preferred treatment option for everyone from weekend warriors to professional athletes.
It's all part of Tavakolnia's whole person approach to optimal health.
Tavakolnia is also the host of a television program called Physiotherapy and Wellness. The 50-minute live show airs on Tuesdays at 8:00 PM and is repeated on Wednesdays at 8:00 AM and Sundays at 5:00 PM on TEN TV in Toronto.