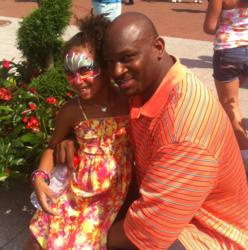 We received our funds promptly and have been able to expand our business.
New York, New York (PRWEB) September 24, 2012
YellowStone Capital has sealed the deal to provide Advance Care Centers with a merchant cash advance.
Advanced Care Centers received a first time advance of $90,000 from YellowStone Capital. The merchant cash advance is to be used to bring in new equipment for the two medical facilities that Advanced Care Centers operates.
Samantha Daugherty, CFO at Advanced Care Centers said of the deal, "We received our funds promptly and have been able to expand our business."
The Advanced Care Centers group has locations in Lexington and Irvine, Kentucky. The group offers a broad range of medical services to patients including primary care, immunizations, pediatrics and addiction medicine.
CFO Daugherty was full of praise for YellowStone Capital's business finance agent, Desmond Miller: "The world of business lending can be torturous for the applicant. This laborious job was made near pleasurable with his expertise."
The deal was posed to YellowStone Capital on a Friday, with the funding required to hit before the close of business on the following Wednesday.
Desmond Miller, the business finance agent at YellowStone Capital who secured the funding for Advanced Care Centers said, "Ms. Daugherty had many deals on the table but I gave her my word. I knew in my heart that this deal had to close and close soon."
Miller is well known for his dedication as a finance agent, stemming from his days as a professional body builder (IFBB PRO). This dedication and determination was not lost on Miller when working to secure Daugherty's funding: "I treat every deal the same whether it's $5,000 or $200,000. I am a strong believer in 'you reap what you sow'."
YellowStone Capital's website can be found here:
Contact Desmond Today:
dmiller(at)yellowstonecapllc(dot)com
1-718-986-6350
Notes to Editors:
For more information on this story please contact Jordan Greve, Senior Director of Marketing at YellowStone Capital on: 16465453161
YellowStone Capital is a Manhattan-based firm. They specialize in merchant cash advances of up to $1 million and more for small to medium size business.