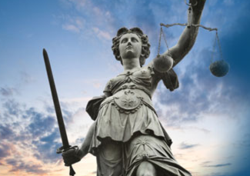 My background as a former ICU nurse provides a level of insight and understanding other law firms cannot match...
Houston, TX (PRWEB) September 24, 2012
The popular online medical injuries legal team of McDonaldWorley.com, has announced they have begun accepting new Yaz lawsuit claims and are offering a free initial case review to women who qualify. The attorneys are providing the legal review to women who suffered injuries believed to be the result of taking the popular birth control medication Yaz.
Qualified individuals are asked to provide the details of their situation, using the secure and confidential online form at http://www.McDonaldWorley.com and a Yaz lawsuit lawyer will review the details of their case and respond as soon as possible.
"People may not have been adequately warned of the side effects associated with the birth control pills. Very serious complications that may have harmed many women unknowingly," stated Michelle Eddington, attorney with the firm.
The risks of side effects alleged to result from taking the medication include:

Heart Attacks
Stroke
Vein Thrombosis
Death
Blood Clotting
Applicants are asked to provide their name, phone number, and a brief description of the health problems they experienced. The details are reviewed by the attorneys with the firm to see if legal remedies are available to help hold the manufacturer of the popular medication responsible.
The Food & Drug Administration issued a safety alert on May 10, 2012 warning of Yaz blood clotting risks, and for other birth control medications which use drospirenone.
"With my background as a former ICU nurse, I understand the health challenges that women face, and I bring special insight into the confidential legal reviews we are offering," added Ms. Eddington.
About McDonaldWorley.com:
Women who wish to join the fight to hold the pharmaceutical makers responsible for not adequately warning of the health risk, and wish to take advantage of this limited time special offer, can visit: http://mcdonaldworley.com/yaz-side-effects-lawsuit