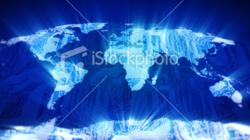 We work hard for the customer. Our global knowledge of the PCB industry helps them achieve a high quality product at a low price.
(PRWEB) September 24, 2012
UK-based Evolution Circuits has recently announced its expansion into North America with the opening of a new sales and technical support hub in California. The company is global experts in the manufacture and supply of high quality, low cost PCBs and are already a leading PCB supplier to the UK and European electronics industry. Now, Evolution has decided the time is right to come to the States and bring its particular brand of experience and expertise in PCBs to the American market.
It means that OEM and EMS companies stateside can now source PCBs from the global centers of PCB manufacturing excellence in the Far East. They will be able to utilize a European engineering hub and local representation here in North America to bridge the time gap between China and the US, and benefit from direct factory pricing and quality.
Experts in the supply of high quality, low cost PCB fabrications, Evolution has developed mutually successful partnerships with a variety of UK and European clients who benefit from their cost reduction approach and front-end support which are just part of a global PCB purchasing solution. It is Evolution's ability to meet customer requirements with a tailor-made fabricator offering the optimum combination of material, technology and price that has helped build long-term relationships based on trust and close support.
Evolution's CEO, Mark J. Atkins believes this is why Evolution are different to other PCB suppliers and can offer a great deal to US companies, "We work hard for the customer. We put our relationships with them first, to fully understand what they require from the industry in general. Along with our knowledge of how the global PCB industry works, this helps us to achieve unparalleled levels of service - not to mention a high quality product at a low price."
Evolution's unique approach involves close relationships with customers from the start and includes many free benefits such as CAD/CAM support. What's more, Evolution analyses all production data locally before submission to its' mainly Far East factories. This means that glitches in the interpretation of Gerber files are avoided, which gives clients the reassurance and peace of mind that their PCB data is in safe hands.
As part of entry into the US PCB market, Evolution will be taking a stand at the PCB West 2012 Conference to be held in Silicon Valley from September 25th to 27th at the Santa Clara Convention Center, CA. For more details, go to http://www.pcbwest.com. If you're coming along, do come and talk to us at booth #117.