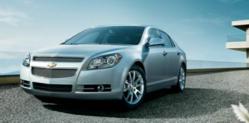 Los Angeles, CA (PRWEB) September 24, 2012
CarInsuranceQuoteUSA.com is pleased to announce their service has now launched nationally providing consumers across the US a new search tool that puts them in control when looking for insurance quotes online.
The new website, which soft-launched in beta mode last month has been thoroughly tested and after receiving great reviews from visitors is now operating to its full capacity after some minor adjustments to the database along with a transition to new servers to compensate for the increased traffic.
CarInsuranceQuoteUSA.com helps visitors to their site make their search for cheaper car insurance rates simple and worry free.
No pressured sales pitches from brokers or fees, the service is completely free to use at any time with no obligations to sign up. To use the features on the site users are welcome to stay completely anonymous so they know they are getting fair quotes returned. Because of these features traffic to the site has seen a large increase over the past month as word is spreading of the new service.
Compare car insurance quotes for free (click here).
The website takes the most straightforward approach available to getting the best quotes available. While visiting the site users are encouraged to enter in their zip code to get a list of insurance companies within their area.
Although it may seem overly simplistic the process makes a lot of sense. CarInsuranceQuoteUSA.com is partnered with the industry leading providers of insurance quotes. All companies listed are trusted and pre-approved for the user, giving them the piece of mind that the offers listed are 100% legitimate and the quality of services provided are not compromised in light of the savings offered.
The discounts offered by the insurance companies are catered to the area of the consumer taking into account the average rates in their state and discounts that may only be available in their area.
Visitors to the site have seen an average of 40% in savings.
This is not only because of new insurance rules and life changes that may have taken place since their first quote but also because the new comparison tool provides more options too choose from that may have not been available in the past.
Drivers across the nation all come with their own individual concerns and factors that come into play when searching for their insurance needs. CarInsuranceQuoteUSA.com built their service with this in mind and are pleased to offer their listings with confidence that visitors will be pleased with the quotes provided through their website.
To visit the site and compare quotes for the cheapest car insurance rates, visit CarInsuranceQuoteUSA.com today (click here).