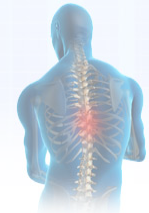 I'm a huge fan of Laurent Robinson, not just for the incredible skills he shows on the field but also the way he is as a person. says Dr. Appel
Miami, FL, (PRWEB) September 27, 2012
Sea Spine Orthopedic Institute, a leading Florida orthopedic spine treatment practice would like to welcome and congratulate Laurent Robinson on signing his new 5-year contract with the Jacksonville Jaguars to be their No. 1 receiver this upcoming season.
Laurent Robinson is a 6'2" tall, athletic wide receiver that has played in 52 games with 24 starts. His career totals include: 143 receptions for 1,858 yards (13.0 avg.) and 15 TDs. On March 2012 he was traded from the Dallas Cowboys where he caught 54 passes for 11 touchdowns last season. With him coming into the team he'll provide the Jaguars with a fast and precise red-zone threat.
"I'm a huge fan of Laurent Robinson, not just for the incredible skills he shows on the field but also the way he is as a person," says Dr. Appel, founder of Sea Spine Orthopedic Institute. "He will have a tremendous presence in our community and be a great roll model for the children of Florida".
Robinson is no stranger to the sunshine state; he won back-to-back state titles in his junior and senior year in high school at Rockledge FL. At Sea Spine Orthopedic Institute we are delighted to see Robinson back in Florida and playing for the Jacksonville Jaguars. His willpower, work ethic and excellent condition are what caught the attention of the Jaguars and got him the No. 1 receiver position. He is the perfect example of determination and hard work, qualities that have helped him overcome hardships in the playing field and personal life.
Here at Sea Spine Orthopedic institute we would like to wish Laurent Robinson success with the team, and excited the season has begun. We look forward to seeing him in action and to work with him in the near future.
About Sea Spine orthopedic
A leader in orthopedic injuries, Sea Spine Orthopedic Institute is the premier orthopedic center in Florida. With four locations, Sea Spine Orthopedic institute's experienced team of qualified physicians are dedicated to give you the quality care you require with the genuine personal touch you deserve. Specialize in helping people get back to their everyday activates, by diagnosing and treating your particular problem.
For more information please contact Sea Spine Orthopedic Institute at 866-816-7846 or visit http://www.seaspineortho.com like us on Facebook and follow us on Twitter