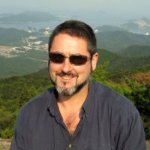 Rick brings an exceptional skill set to the Medi-Solve team, with more than 20 years of medical device coatings, adhesive and polymer materials experience.
Natick, MA (PRWEB) September 26, 2012
Medi-Solve Coatings, LLC, a producer of license free medical device hydrophilic coatings, is pleased to announce that Rick LaPorte has been named as Vice President of Engineering.
Based at Medi-Solve Coatings' facility in Natick, MA, LaPorte will be responsible for leading Medi-Solve's hydrophilic formulation efforts, process technology development and manufacturing scale-up.
Prior to beginning his tenure at Medi-Solve, LaPorte served as Director of Coatings for Angiotech Pharmaceuticals at their R&D facility in Vancouver, British Columbia where he established pilot operations for drug eluting coating on venous access catheters.
His professional history ranges from small, start-up operations to large, corporate organizations including an eight year tenure at Boston Scientific (where he helped to establish coating operations) and five years at Medtronic Corporation in their Advanced Manufacturing Engineering program.
He brings functional experience beyond coating technology in the areas of R&D and Pilot Operations and Manufacturing, including Design for Six Sigma and Lean Manufacturing practices and is a certified Program Management Professional.
"Rick brings an exceptional skill set to the Medi-Solve team, with more than 20 years of medical device coatings, adhesive and polymer materials experience. We are very pleased with the addition of Rick to our team, leading the effort to develop and scale up our hydrophilic coatings in our newly added manufacturing and controlled environment facilities ", according to Ron Sahatjian, Ph.D., Chief Technology Officer of Medi-Solve Coatings.
For more information visit http://www.medisolvecoatings.com.
About Medi-Solve Coatings, LLC
Medi-Solve Coatings is the only supplier of license free custom formulated hydrophilic coatings for medical device and biomedical applications. As highly regarded coatings experts, with over 40 years of industry experience, Medi-Solve Coatings uses its in-depth understanding of medical device requirements to develop innovative solutions for its customers. Medi-Solve Coatings is dedicated to assisting customers from product design through commercial scale manufacturing.
Medi-Solve Coatings is a Katahdin Company. Katahdin Industries, Inc. (http://www.katahdin-inc.com) provides high tolerance coating applications and specialized metal finishing technology and services to the medical device and highly engineered components markets through platform-focused subsidiaries. Katahdin's coating operations are conducted through Precision Coating Co., Inc., a leading provider customized Teflon®, PTFE and related fluorocarbon coating needs of the medical device and the highly engineered market place. Precision Fabric is a worldwide distributor and converter of Teflon® coated fabrics, tapes and belts. Specialized metal finishing services are conducted through DCHN, LLC, an industry leader in technical aluminum and titanium anodizing, electro-polish and passivation, and other related services. Sanford Process Corporation provides hard coat anodizing solutions and intellectual property to a range of well-known OEMs and their prime subcontractors worldwide, with an increasing presence in Korea and China.