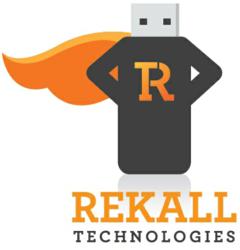 These interviews give the listener a good idea how other successful firms run
Hazlet, NJ (PRWEB) September 25, 2012
Since the inception of Rekall's TechTalk, Rekall has been trying hard to produce original content for their viewers and listeners. Among the content are in-depth lawyer interviews discussing law firm technology and software. These interviews give the listener a good idea how other successful firms run. These TechTalk interviews should be viewed as a reference guide to attorneys both new and established. Much can be learned from others experiences, it is Rekalls responsibility to document these experiences for all attorneys to benefit.
Recently, Rekall had the pleasure of talking with fourteen year patent attorney Robert Brush. Robert focuses on patent prosecution within the electrical and software arts, he has worked within the private sector both as an associate and partner, and is currently working as in-house patent council for a large public organization. Robert is the epitome of a perfect interview due to his experience in the industry with various law firms and law firm software as well as Robert having an interest in technology and being tech savvy himself.
In this latest TechTalk interview, Rekall discusses the various law firms that Robert Brush has worked with and break down exactly what made these law firms run smoothly from a technology standpoint. Robert tells all in terms of law firm technologies that aided him and his staff the best in order to meet deadlines and communicate with clients. Robert talks about both the good and the bad so listeners understand what to avoid. There are mentions about practice management software, law firm accounting systems, and billing systems as well. The listener even finds out how a large public organizations legal department works when compared to small private firms. This interview is a cant miss for privately owned law firm owners and partners.
Rekall Technologies provides I.T. services for law firms and other professional service businesses within New Jersey. Rekall's technology solutions are utilized in firms of all sizes. Rekall Technologies was founded by Ross Siroti after working extensively with law firm technologies for other I.T. service companies. Due to previous I.T. service experiences, Rekall's core strengths revolve around reliability, responsiveness and results. Rekall is totally client driven preferring phone calls to emails and responding to support requests within 10 minutes on average. The overall goal of Rekall Technologies is that their clients grow and reach their goals without annoying technology setbacks.