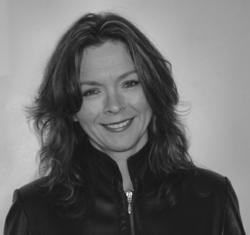 I am looking for books that push boundaries
London (PRWEB UK) 26 September 2012
Sarah Luddington, author of the highly controversial Knights of Camelot series of novels, has just unveiled her own publishing company and plans to invite new authors to submit their novels to her for consideration. Sarah, who currently has six novels published with number seven about to go to print, has decided to set up a publishing company with a difference. She plans on mentoring new authors in the ways marketing and promotion. She believes positive activity is the key to book sales these days and is every bit as important as a quality product.
"The publishing world has changed," said Sarah. "There are two books being published every minute of every day. If authors don't take a bit of control of their own marketing activity then their book will just be buried under a pile of nearly three thousand more books within one day. It could be the best book in the world but if nobody notices it, then it's just scrap paper."
Ms Luddington plans on only taking on a very few authors with whom she believes she can work with closely. Her website at http://www.glastonburypublishing.com outlines her requirements for new authors and at first sight it appears a bit daunting, asking potential authors to commit to working hard on making their book a success.
"Publishing a book is easy," continued Sarah. "One can write a book in the morning and publish it on Kindle in the afternoon. Of course nobody's going to read it but if all the author wants is simply to be published, then job done."
Sarah, who has recently been fighting a firestorm over her latest series of novels which portray King Arthur as bisexual, certainly knows a thing or two about hard work. Not only has she published six books but she also works as commissioning editor for Mirador Publishing and teaches Martial Arts in her spare time.
Glastonbury Publishing has opened its doors to new authors of Science Fiction, Fantasy, Paranormal Romance, Historical Fiction and Horror. New authors are advised to read the submission guidelines carefully as manuscripts which fall outside of the narrow criteria will be rejected.
The new company has the full backing of Mirador Publishing and utilises their infrastructure and distribution channels although it is totally autonomous.
Sarah Luddington can be contacted by email sarah(at)glastonburypublishing(dot)com or via the website.