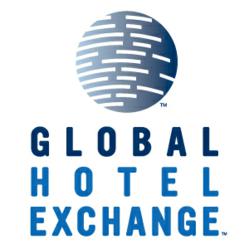 Global Hotel Exchange's free bookings for hotels will no doubt emerge as a force of change for the OTA business."
London, UK (PRWEB UK) 25 September 2012
Global Hotel Exchange, the new OTA challenger offering free booking services for hotels, announced today the addition of over 6,300 Trust International Hotels to its worldwide distribution.
Trust International is one of the world's leading CRS providers, supporting a vast collection of hotel chains with central reservations and distribution solutions.
Trust´s global hotel organizations and groups - spanning from 5 star deluxe to budget hotels are now available for sale on Global Hotel Exchange. The interface between the yourVoyager CRS of Trust and the Global Hotel Exchange system will help hoteliers save valuable time in making the hotel rates available for hotel guests via this new channel.
"As global leaders in hotel distribution technology, our responsibility is to seek out breakthroughs in profitability and performance for our client hotels," stated Richard Wiegmann, Managing Director, Trust International. "Global Hotel Exchange's free bookings for hotels will no doubt emerge as a force of change for the OTA business. This is another important step in our Direct Connect strategy – one of the key initiatives of Trust International."
About Global Hotel Exchange.
Global Hotel Exchange, 'The People's Booking Engine™', is a new worldwide hotel-booking platform that intends to drive lowest prices by providing free reservation services for hotels. Global Hotel Exchange charges no merchant discounts, commissions or distribution fees of any kind to hotels. Room bookings, new hotel sign-ups and more information can be accessed at http://www.globalhotelexchange.com or Global Hotel Exchange on Facebook, Google+, LinkedIn and Twitter @GHXchange.com. Global Hotel Exchange is wholly owned by Global Hotel Exchange LLC with corporate offices in London and United States.
US 877.904.4491
UK 0808-189-1429
info(at)globalhotelexchange(dot)com
About Trust International Hotel Reservation Services GmbH
Trust International is one of the world's leading CRS providers and international hospitality partners. Trust's services and supporting technologies help hotel chains and hospitality groups support their sales and marketing activities with the latest distribution solutions. The range of services includes CRS solutions and CRO software, connectivity to all GDS and OTA channels, Internet booking engines and third party integration to PMS, RMS and CMS systems. Trust International offers the full range of CRS-related products such as content management, business intelligence and commission payment services.
Via Trust's own communication centers located in North America, Europe and The Far East customers in 47 countries are served with private label telephone reservation, concierge and telemarketing services.
Established in 1989 Trust International is renowned for its highly reliable reservation platform, continuous investment in systems and delivery of superior customer value.
Trust International Contacts:
Trust International Hotel Reservation Services
Marketing Department
Tel: +49(0)69 664 089 1502
info(at)trustinternational(dot)com
Media Contacts:
Julie Shepherd, Accentuate PR for Trust International in North America Tel. +1 815 479 1833 – Julie(at)accentuatePR(dot)com
Christiane Seelgen, Trust International Tel.+49 (0)69 66 40 89 15 03 - info(at)trustinternational(dot)com