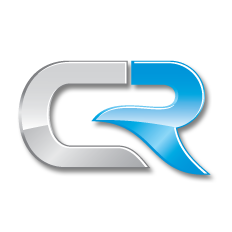 Growth of the conference was anticipated since Chrome River was recently ranked number 258 on the Inc. 500|5000, an exclusive ranking of the nation's fastest-growing private companies.
(PRWEB) September 25, 2012
Chrome River Technologies, a leading provider of expense reporting and invoice automation, today announced the success of its 2012 Customer Conference where customers gathered to attend keynotes, educational sessions, one-on-one interaction with Chrome River product experts and peer networking events.
The conference was held on September 10 through 13 at the Hilton Universal City, with attendance growing by more than 10% from the 2011 conference. Attendees consisted of administrative professionals from law firms and organizations worldwide.
"The growth of the conference was anticipated since Chrome River was recently ranked number 258 on the Inc. 500|5000, an exclusive ranking of the nation's fastest-growing private companies, "said Dave Terry, co-founder and COO of Chrome River. "We also ranked number 24 across the entire nation's leading companies in the Software category, so it's not surprising that Chrome River is a popular choice for organizations when they are looking for an expense management solution."
Chrome River co-founder and CEO, Alan Rich, a thought leader and expert on financial software design for professional service firms, provided an insightful keynote that highlighted the dangers of only looking at the "Big Picture" and failing to examine the underlying activities that drive the business. Chrome River is well-suited for helping managers stay on top of their business in near real-time.
Sessions included deep dives into Chrome River's Expense and Invoice Management products as well as new developments that are on the product roadmap. The company also highlighted their favorite features so that customers are sure to gain all of the benefits that Chrome River Expense Management provides.
"I have been to a growing number of software conferences of all kinds. Hands down, I think the most recent Chrome River user conference was the best of them all," said John Marquedant, president of JFPM Consulting, LLC. "Normally the sessions are really infomercials. This time the format was purely educational. Because of the nature of the Chrome River product, you effectively own whatever was being discussed. It is just a question of implementing the enhancement once you get back to the office. The event night was also very well done—very enjoyable and a very nice meal served where the food actually tasted good! Overall, the timing of the events allowed all to have time to participate and time to have fun and to meet your peers."
Conference attendees were offered value-added services from industry-respected vendors and Chrome River partners, including Basal Enterprises, BMO, CoreTech Leasing, DFTech, FROSCH Travel, Global Exchange Group, Information Builders, IntApp, Thomson Reuters Elite and Wilson Legal Solutions.
Given the continued challenging economy, organizations worldwide are searching for innovative technology that streamlines operational efficiency and reduces costs. Chrome River delivers on both.
About Chrome River
Chrome River Technologies, Inc. provides expense reporting and invoice automation solutions that uniquely combine the latest available internet technologies with over 25 years of financial systems experience. Chrome River delivers immediate payback via a "Software as a Service" delivery model that requires no hardware, no software, and no long-term commitment. This unique service is easily configurable to meet the needs of organizations worldwide with complex expense management policies and collaborative approval processes. Additional information about Chrome River Technologies, Inc. and its solutions may be obtained by phone at 1.888.781.0088 or by visiting the company website at http://www.chromeriver.com.
MEDIA CONTACT
Connie Moser
Chrome River Technologies
Tel: 888.781.0088 x701
Email: connie.moser (at) chromeriver (dot) com