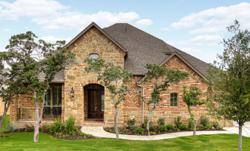 We're confident that the Austin market will be in high demand for the foreseeable future.
Austin, TX (PRWEB) September 26, 2012
After the bursting of the housing bubble, markets across the nation struggled to hang on while remaining in the dreaded stage of the "Buyer's Market." Recovery crept along at a snails pace, but the market has finally started to gain momentum in the right direction. This is a heartening message to those across the nation, but for those in Austin real estate, it's hardly news at all. While the rest of the country is just beginning to see signs of improvement, Reilly Realtors is convinced that Austin, TX is enjoying a robust real estate market that is miles ahead of the rest of the nation.
On September 20, 2012, Michael Reilly and the rest of the Austin Board of REALTORS® released the Multiple Listing Service (MLS) report, which had nothing but good news for the Austin housing market. In fact, the report announced that both the price and volume of Austin homes sold continued to rise through August, marking the 15th straight month of sales volume growth for the Austin area.
Reilly Realtors confirms that this further strengthening of an already robust housing market was fueled by a strong demand in Austin housing and a continuing decline in inventory. So strong is the demand for Austin real estate that August 2012 saw the highest median price for homes since the early 2000s.
"Austin is a great place for many people to move to thanks to its low unemployment rate, thriving cultural scene and low cost of living," says Michael Reilly, broker of the Austin based brokerage Reilly Realtors.
According to the MLS report from the Austin Board of REALTORS®, of which Reilly Realtors' agents are members, nearly 2,400 single-family homes were sold this August, a dramatic increase of 21% compared to the same month in 2011. Median home prices are also up 6% from the prices of last August. Austin homes for sale are also spending less time on the market. In August 2011, Austin area homes spent an average of 79 days on the market. This August, homeowners saw their homes sell within an average of 61 days. The market's months of inventory has also dropped, featuring 4.0 months of inventory (1.7 months less than August 2011).
Some of the most impressive statistics released by ABOR report that the August 2012 market featured 23% more pending sales as compared to August 2011, as well as 15% more new listings and 17% fewer active listings. Townhouses and condominiums followed this trend with an 18% increase in purchases and 39% less time spent on the market.
As a member of the Austin Board of REALTORS®, Michael Reilly has reason to trust in the state of market.
"Austin's housing inventory is particularly low and interest is remaining high. While some months may be slower than others, we're confident that the Austin market will be in high demand for the foreseeable future."
With that note of confidence, buyers, sellers and investors would be wise to pay close attention to the future of Austin's growing real estate market.
About Reilly Realtors, LLC
Reilly Realtors, LLC was formed in 2006 by Michael and Shae Reilly, and focuses primarily on residential home sales in Austin and the surrounding areas. The brokerage is made up of 15 top producing agents with an average of 5 years experience and is on track to close $60,000,000 in residential sales for 2012. Reilly REALTORS operates an extremely popular website, which allows the public to search virtually all Austin homes for sale with an easy to use map-based interface using data from the Austin MLS.
For more information about Reilly Realtors, call 512-600-1800 or visit them online at http://www.reillyrealtors.com.
Michael Reilly, Owner
Reilly Realtors
512-600-1800
http://www.austinhomelistings.com