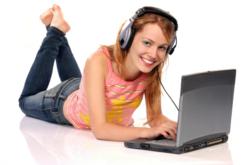 Various computer programs have been written to discern musical trends.
Elk Grove Village, IL (PRWEB) September 29, 2012
It's hard to deny that computers affect many aspects of the entertainment industry. In a recent study conducted earlier this year by Scientific Reports, results showed that computers can be used to predict how popular a particular song will be and whether it fits a listener's taste. The computer does this by analyzing the musical characteristics of past pop music, then detecting trends in that data. These trends can suggest whether or not a new song will be popular. Various computer programs have been written to discern musical trends.
Spanish Researchers Analyze Western Pop Music
The researchers analyzed Western pop music, including hip-hop, folk, pop, rock, and funk. Nearly a half-million recordings from 1955-2010 were examined.
The researchers analyzed the music by:

"slicing up" the music into little data pieces
classifying the data pieces with regard to pitch, timbre, and volume
discerning relationship patterns between the data pieces
discerning which data pieces and relationships were trending
This analysis of Western pop music indicated that, since 1955:

music is getting louder
the "colors," or timbres, of the music are increasingly less varied
here are fewer and fewer pitch variations in the note sequences
Pandora and the Music Genome Project
Another particularly ambitious attempt at music trend analysis is the Music Genome Project. Closely connected to online music provider Pandora, the Music Genome Project:

parses music selections from five broad areas of music into nearly 400 discrete attributes
combines those attributes into thousands of music "genes"
analyzes the music genes to predict what a given listener will want to hear in the future
Can a Computer Be a Good Music Critic?
The authors of this study ventured some interpretations of their findings. They noted that some individuals regard their findings as confirmation that pop music is becoming too loud, and is of increasingly poor quality.
However, the authors offered a counter hypothesis. Could it be that pop musicians are becoming more efficient at producing pleasing songs, and require fewer variations to get a good response? If today's pop music is so simplistic and bad, why are more and more music tracks being sold?
Others counter that argument by saying that, yes, computers are good at identifying hot-button chart-topping aspects of music, such as a driving dance beat, and intense repetition, but are not good at identifying songs that will be lastingly popular.
There is ample indication that computers will continue to play a significant role in determining what music is put before the public. The computer is playing the role of music critic. It appears that this area will remain quite dynamic in coming years.
This is just one of many examples of how computers used or new can be used in a variety of industries. This comes as great news to Belmont Technology. This business strongly stands behind the technical intergration of computers to everday life.
About the Author: Belmont Technology is best place to buy a used computer online! With a great selection of everything from used and refurbished desktops to used LCD monitors, you will surely find what you're looking for. Belmont Technology also stands behind their products with a 30 day return policy. All products also pass a thorough inspection before shipment.