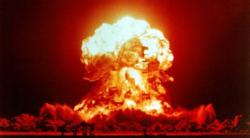 'we thought it was important to offer an independent alternative to the buyer'
(PRWEB) September 25, 2012
John Viering, longtime electronics purchasing executive, announced the opening of Microfarads, an online passive component distributor specializing in tantalum capacitors, ceramic capacitors and vintage military components. With an inventory of over 20 million high CV multilayer ceramic capacitors, surface mount tantalum capacitors (.1uf and greater) and thousands of military components, Microfarads offers a cost saving, off-the-shelf, online buying experience, with capabilities to service everyone from the largest contract manufacturers to the weekend hobbyist.
Microfarads, with Viering as Product Director, brings almost 20 years of independent passive buying experience after being Global Passive Purchasing Manager at leading independent distributor Classic Components. Viering states, "With the linear growth of online component buying, we thought it was important to offer an independent alternative to the buyer. Not being restricted by certain manufacturers brings the opportunity to offer cost savings to OEM's and buyers who are open to equivalents and upgrades." Being a small niche distributor also brings an expertise usually only offered at the largest of electronic distributors. Microfarads offers consulting and global market information beyond the franchise channels.
Microfarads also offers thousands of vintage military relays and capacitors. Viering says, "We have a very unique inventory – some of the relays and power supplies came from a government facility that were used for the Manhattan Project – and then for the Cold War arms race, but our primary focus will be on new RoHS surface mount technology."
Microfarads carries Kemet, AVX, Vishay/Sprague, Sanyo, Murata, TDK, Taiyo Yuden, Cal-Chip, Samsung, Panasonic, Epcos, Yageo, United Chemicon, Nichicon, Kyocera, NIC, Sigma Instruments, Allied Controls, Potter & Brumfield, Magnecraft, Tyco, Tyco/CII, Hi-G, P&B, GE, Square D, Struthers Dunn, CP Clare, Boonton Inductors, Agastat, Advance Relays, Babcock, Centralab, Western Electric, Sodeco, Technipower, Cornell-Dubilier, Mallory, Dale, Aerovox, Condenser Products, Sangamo, Bendix, Glenair, Amphenol, Amp, Ohmite, IRC, Clarostat, Leach, Nupro, etc .
Microfarads (http://www.microfarads.com) operates in Torrance, California.
4040 Spencer Street
Torrance, CA
(310)370-3106
sales(at)microfarads(dot)com