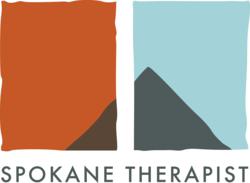 Empowering providers to creatively serve the community.
Spokane, WA (PRWEB) September 26, 2012
Layne Stoops, M.Ed., and his group practice Spokane Therapist has relocated within the Rock Pointe Corporate Center. Spokane Therapist's office is located at 1212 N. Washington, Ste 206 in One Rock Pointe on the corner of Boone and Washington, adjacent to the Spokane Arena. As a group practice, they cover several areas of mental health including early childhood development, children and adolescents, young adults, marriage and family, and geriatric.
Among the group there are licensed marriage and family therapists, licensed mental health counselors, and licensed independent clinical social workers. The group contains members within the American Counseling Association, American Psychological Association, and the Washington Counseling Association.
Spokane Therapist's mission is to empower providers to creatively serve the community through non-pathologizing mental health care and therapeutic services. Through providing services for each client as though they were a member of the Spokane Therapist family, all clients are welcome.