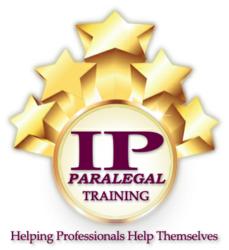 The difference in knowledge between you and another may spell their success and your failure.
~ Henry Ford
Cedar Hill, TX (PRWEB) September 26, 2012
To meet the technical training needs of intellectual property prosecution paralegals, assistants, secretaries and associates, IPParalegals' Patent Prosecution Fundamentals training course IPP-PPF101 is now open for registration.
PPF101 is a 4-week / 16-hour course comprised of eight 2-hour classes plus a week 5 final test. Classes are live webinars held Tuesday and Thursday evenings between 7:30pm & 9:30pm U.S. CST.
COURSE OVERVIEW
IPParalegals' Patent Prosecution Fundamentals PPF101 is an introductory course to patent prosecution. Upon completion, students will have learned the basics of how to file a patent application in the United States.
Provided is a core understanding of what patents are and how they work, familiarity with basic patent filing forms & processes, as well as hands-on exposure to the craft's requisite rules, formalities and procedures. Also included will be changes to patent prosecution procedures as a result of the America Invents Act implementation, effective September 16, 2012.
IPP-PPF101 SCHEDULE

CLASSES: 10/23/2012 through 11/15/2012.
Tuesday & Thursday evenings
7:30pm - 9:30pm U.S. CST
FINALS: 11/20/2012.
Registration closes 5:00pm U.S. CST, Friday 10/19/2012.
WHAT IS INCLUDED
All sessions are held online with Viola Ange, our Intellectual Property Prosecution Specialist and expert instructor who has been teaching patent and trademark prosecution to nonlawyer IP professionals for over two decades.
In addition to interactive classroom instruction from Ms. Ange, all webinar sessions are video recorded and made available online for 24x7 student playback - up to the final test date. After-class shop talk and offline Q&As between sessions are included as part of the program.
Tuition is $495.00 U.S. and includes registration, course materials, 16 hours of live webinar classroom instruction, web video playback of each session, a live 2-hour final test and Certificate of Completion upon graduation. Package discounts for bundled courses, as well as discounts for multiple students attending from the same organization, are also available
For more information (including a downloadable copy of the course syllabus) or to register, please visit the training section of our website at http://ipparalegals.com/IPParalegals_Training.html. You may also call us at 469.853.2066 with any additional questions you may have.
____________________________________________________________________
IPParalegals' webinar training program is powered by Cisco WebEx. Located in the Dallas/Fort Worth Texas Metroplex, IPParalegals is the industry leader in providing comprehensive intellectual property prosecution paralegal services ... and has been since 1996.