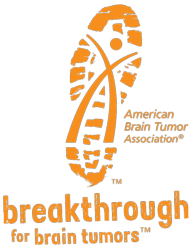 Chicago, IL (PRWEB) September 25, 2012
The American Brain Tumor Association (ABTA) will host its inaugural New York City "Breakthrough for Brain Tumors" 5K Run/Walk on Saturday, November 10 at Hudson River Park's Pier 84.
The morning will include both a chip-timed run and an all-ages walk. Proceeds from the event will support the ABTA's one-on-one support services and national programs for brain tumor patients and their families, comprehensive print and online information and resources, and vital funding for brain tumor research.
The New York "Breakthrough" event is the first in the ABTA's nationwide expansion of its 5K program, which began in Chicago.
"Over the years, our 5K has grown dramatically, drawing participants and support from around the country," notes ABTA President and CEO Elizabeth M. Wilson. "We are so excited to be bringing the 'Breakthrough for Brain Tumors' 5K to New York City in November, and look forward to continued expansion to communities coast-to-coast in the coming months. Whether we are helping to bring about individual or research breakthroughs, people around the country know that they can turn to the ABTA and find that we are here for them at every step along the way."
Online registration for the Breakthrough for Brain Tumors New York City 5K Run/Walk is available at http://www.breakthroughforbraintumors.org. The registration fee is $40 for adults and $15 for children 6-12 years old. Advance paid registration includes a "Breakthrough for Brain Tumors" event t-shirt. Children under 6 may participate for free. For more information, call the ABTA's Event Line at 1-800-886-1281 or email [email protected]
ABOUT THE AMERICAN BRAIN TUMOR ASSOCIATION
Founded in 1973, the American Brain Tumor Association (ABTA) was the first national nonprofit organization dedicated solely to funding brain tumor research. For nearly 40 years, the ABTA has provided critical funding to researchers working toward breakthroughs in brain tumor diagnosis, treatment and care, and is the only national organization providing comprehensive resources that support the complex needs of brain tumor patients and caregivers. For more information, visit http://www.abta.org.
# # #