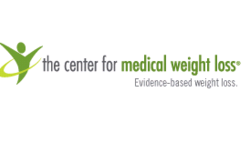 "Obesity is absolutely preventable, and reversible," says Dr. Michael S. Kaplan, Founder and Chief Medical Officer of CMWL.
Tarrytown, New York (PRWEB) September 25, 2012
In response to a report released last Tuesday citing alarming forecasted obesity rates in the United States, The Center for Medical Weight Loss (CMWL) is increasing its efforts to encourage physicians to prevent the condition from developing in their patients.
"Obesity is absolutely preventable, and reversible," says Dr. Michael S. Kaplan, Founder and Chief Medical Officer of CMWL. "With the proper training and experience, physicians can – and should – attack obesity and overweight head on. By its very nature, obesity is a medical condition, and patients have the best prospects for effectively managing the condition when treated by a trained physician. With more physicians practicing obesity medicine, there is clearly a different path America can take."
The report, F as in Fat: How Obesity Threatens America's Future 2012, which was released by Trust for American's Health (TFAH) and the Robert Wood Johnson Foundation (RWJF) forecasts the number of obese adults, along with related disease rates and health care costs, is on course to increase dramatically over the next 20 years. The report breaks down obesity-related data by State, and projects that on average 50% of Americans will have a Body Mass Index (BMI) of 30 or higher - the clinical definition of obesity – with the associated increases in obesity-related diseases and health care costs.
"We are extremely concerned about the latest report and other recent reports that indicate tremendous risk for the country if nothing is done to reverse current obesity trends," says Kevin Eberly, CMWL's Chief Executive Officer. "But based on the clinical outcomes we've been able to achieve through the CMWL medical weight loss approach, I am hopeful that the future is not as bleak as it has been painted."
In July 2012, The American Journal of Medicine published a study showing that The Center for Medical Weight Loss was able to achieve an 11.1% reduction in overall body weight among obese patients. The F as in Fat 2012 report suggests that if States implemented steps to reduce average BMI by just 5% by the year 2030, the country would see dramatic decreases in health care costs.
"In my conversations with clinicians, corporate business leaders, and policymakers, it is clear that obesity is the root cause of pain on multiple levels," says Eberly. "If left unchecked, as the recent report states, the number of new cases of Type 2 diabetes, coronary artery disease, stroke, arthritis, and hypertension is expected to increase ten times by 2020, and then double again by 2030. And the projected increases in health care costs and lost productivity due to obesity are just as astounding, rising up to $66 billion and $540 billion, respectively. These numbers can no longer be ignored if the country wishes to remain competitive."
Recently Medicare and private insurers have taken steps to incentivize the practice of obesity medicine among US doctors, specifically by offering coverage for obesity counseling for patients with a BMI of 30 or higher. The US Preventive Services Task Force also recently recommended that doctors screen all adult patients for obesity, and provide counseling to those who fall into that category.
"Clearly the government and private business are acknowledging the critical role physicians need to play to reverse the projected obesity trends," said Eberly. "They've taken steps in the right direction, but we clearly have a long way to go. Now we just need more physicians to learn how to effectively care for their obese patients, and CMWL can help them do just that."
About Center for Medical Weight Loss
The Center for Medical Weight Loss (CMWL) programs provide an approach to long-term weight loss and maintenance under the care and support of trained physicians. Each fully individualized program is customized to the patient, taking into account his or her medical history, body composition, and personal goals. This individual care is supported with on-going one-on-one counseling by the physician on important topics including nutrition, fitness, behavioral modification, motivation, and, where necessary, prescribed medications. Physicians in The Center for Medical Weight Loss network are all certified professionals specially trained in non-surgical bariatric medicine who have access to the latest techniques and medical data, including high-quality nutritional products and FDA-approved weight loss medications only available to medical doctors. The CMWL programs are clinically proven and evidence-based. For more information, visit http://www.centerformedicalweightloss.com.