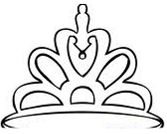 (PRWEB) September 27, 2012
Beth Leipold, owner of evoplanning, is hosting an event on December 12, 2012 to benefit Ronald McDonald House of Akron and recognize the unique date of her birthday this year. A luncheon will take place at St. George Family Center in Fairlawn, Ohio.
Ms. Leipold became acquainted with the services provided by Ronald McDonald House 20 years ago when her daughter was sent to neonatal at eight days old. Her family lived in the area so they did not need to stay over night. However, a friend mentioned that it would be a close and comfortable place to go to relax and still be near their daughter. This began her involvement with Ronald McDonald House.
During the years following, through membership in the Akron-based volunteer organization Junior Women's Civic Club (JWCC), Beth and the members have supplied meals, salads, and desserts for the House. On behalf of JWCC, Ms. Leipold has also volunteered to staff the annual Charity Golf Classic, solicited sponsorships and auction items, and chaired the Golf Classic. These opportunities serve to strengthen her belief in the good work done at the House.
The House is full year round. The holidays are no exception. Celebrating the holidays while your child is staying at Akron Children's Hospital and you are far from the comforts and traditions of your home makes the holidays difficult to enjoy. To continue to raise awareness for the wonderful services they provide and help stock their pantry during the holidays, guests are asked to bring one item from RMH of Akron's Top 12 Wish List.
Registration is required to attend the event. Tickets are $12.12 and include an Italian buffet lunch, cake, and punch. The party begins at 12:12 pm and runs until 2:12 pm. Ronald McDonald himself will be making an appearance at the event. Other festivities include a photo booth and auction. Reservations, sponsorships, and donations may be made online via credit card at https://www.evoplanning.com/registration/chooseCategory/28.