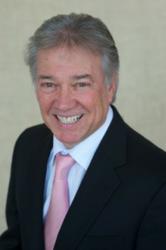 Dallas, TX (PRWEB) September 25, 2012
Michael Neeley, D.D. S., PA, provides his Dallas patients with the ClearCorrect procedure as an alternative to the metal brackets and wires associated with braces. Because the customized trays used to move the teeth are clear, it is considered a discreet method for getting straighter teeth. It is becoming very popular with people who don't want to advertise that their teeth need to be straightened. Having straight teeth helps to lower gum disease risk, because crooked teeth make cleaning and flossing more difficult. Aside from the health risks, knowing that one's teeth are not straight can cause a person to smile less than they would like.
Dr. Neeley works with patients who are looking for a way to get nice, straight teeth without needing to wear braces. ClearCorrect is a procedure that uses aligner trays made of a clear, plastic to gently move the teeth into place. Once Dr. Neeley decides a person is a good candidate for the procedure, x-rays are taken of the teeth and impressions are made. Using a three-dimensional image created from the impressions and the x-rays, a set of aligner trays is created for the patient. The trays are designed to be worn in the mouth night and day, and are only to be removed when eating or to clean the trays and the teeth.
The patient returns to the dentist every three weeks to trade the current set of aligner trays for a new set. Each set is adjusted slightly from the previous one so that the teeth are making constant progress. Approximately every two months the patient will go in for a checkup so that the treatment can be modified as needed, based on actual results. Each patient is different, but the aligner trays are usually worn between six to 18 months to get final results.
The trays are easy to clean and are also comfortable to wear. There are no metal wires to poke tender gums as with traditional braces. Because the trays are clear, most people won't even notice when a patient is wearing them. More information about the ClearCorrect procedure and teeth straightening can be found at http://www.dallasdds.net.
Michael Neeley, DDS, PA, is a general dentist offering patients personalized dental care for Dallas, TX. Dr. Neeley is part of one percent of dental professionals providing the most recent FDA cleared laser procedure for gum disease and periodontal treatment. To learn more about Michael Neeley, DDS, PA, and his dental services visit his website at http://www.dallasdds.net and call (214) 306-9033.